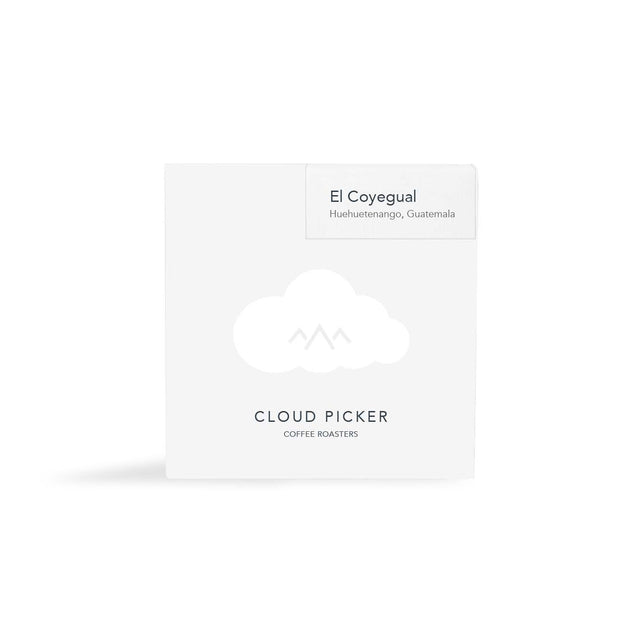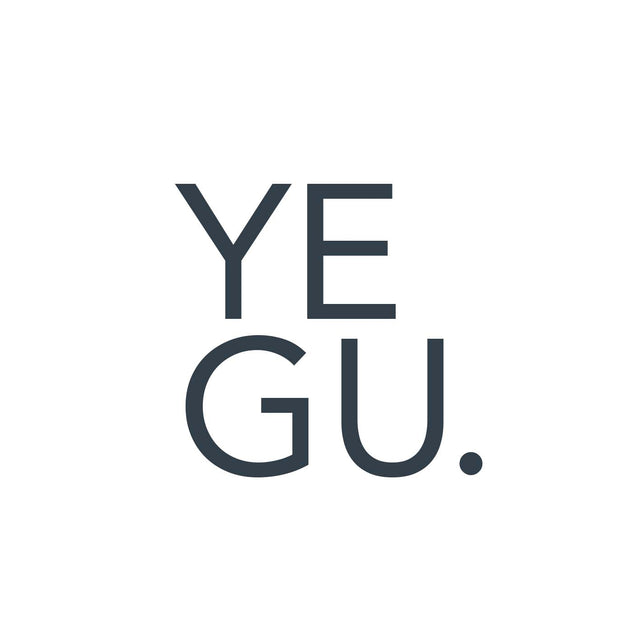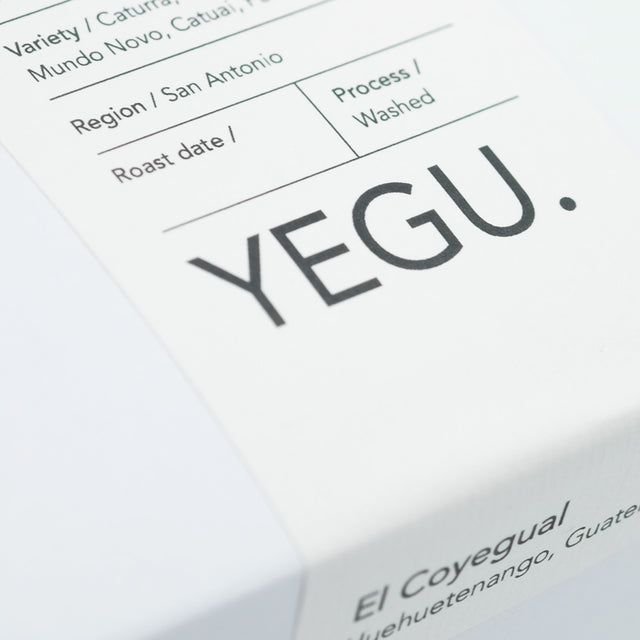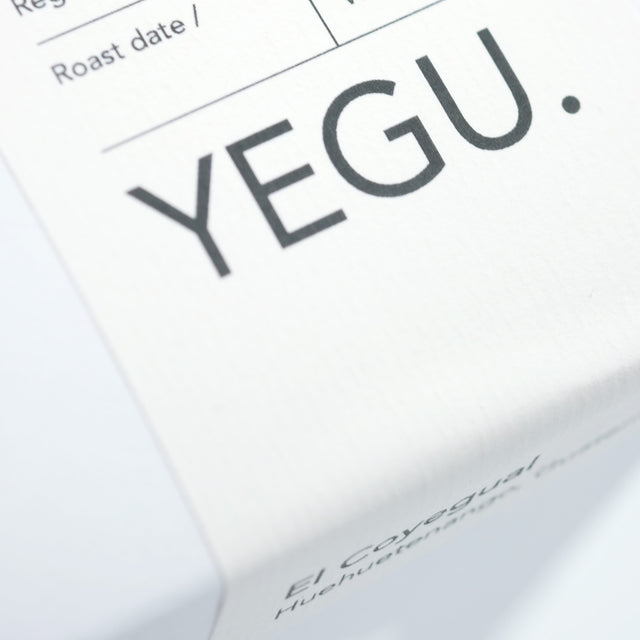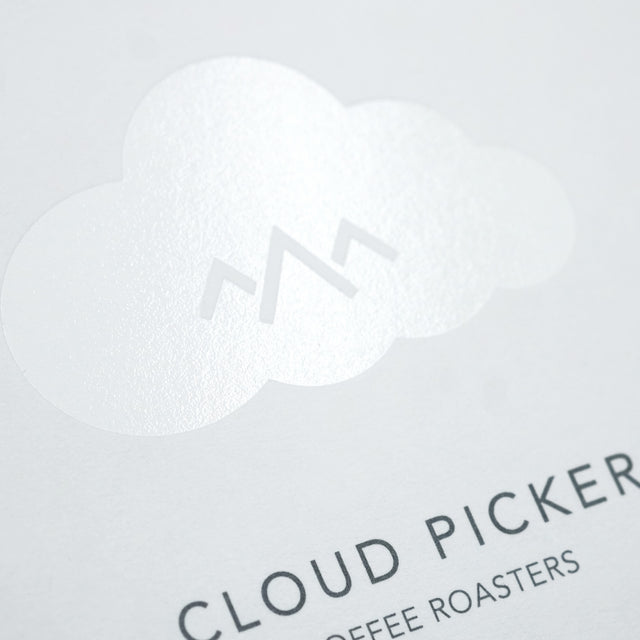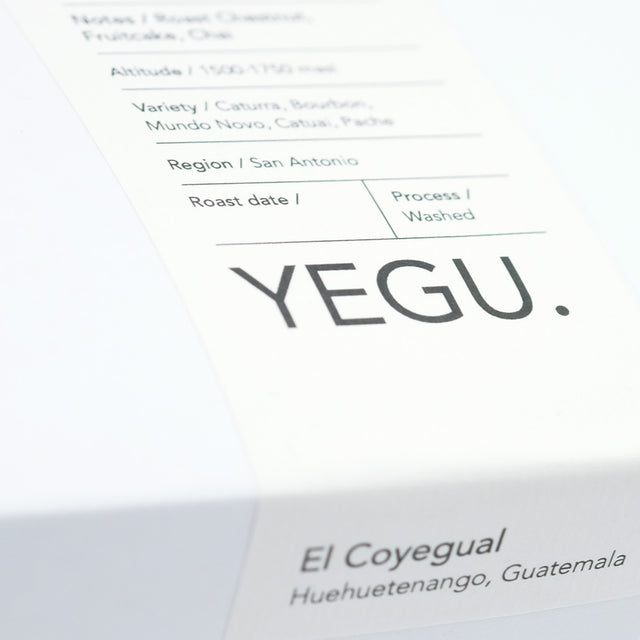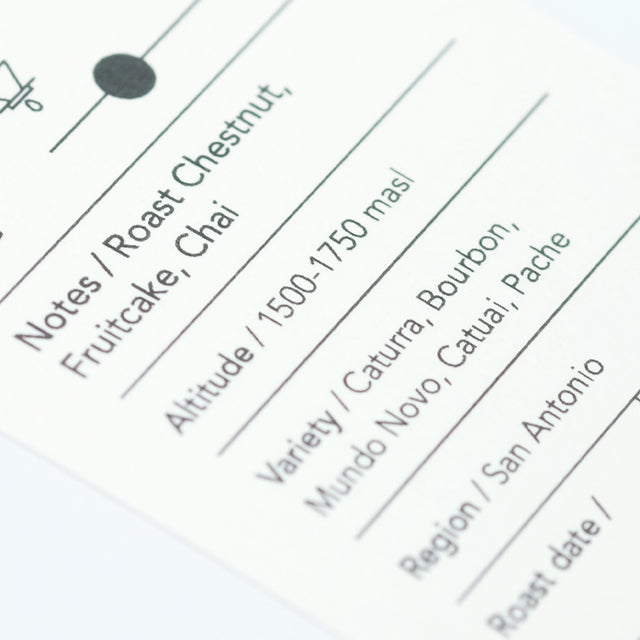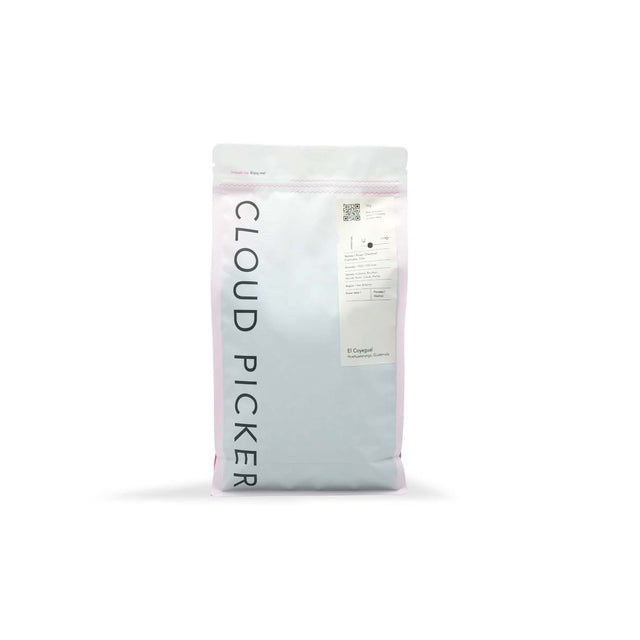 Roast Chestnut | Fruitcake | Chai
Region | San Antonio, Huehuetenango
Altitude | 1500-1750 MASL
Process | Washed
Variety | Caturra, Bourbon, Mundo Novo, Catuai, Pache
This Guatemalan gem really got us excited when we cupped it a few months ago: it has that homely nut/spice mix that provides a great contrast to the fruitier options on our offering!
This coffee is the fruit of four producers in El Coyegual: Erica Cano, Rudy Lopez Castillo, Selvin Garcia and and Rony Hernandez. With varying backgrounds in coffee farming, they have each seen the benefit from a focus on improved washing and processing techniques on their farms' cup quality. Located not far from the Mexican border, they also undoubtedly benefit from their location in the Huehuetenango department, one of the most famous coffee growing regions on the planet.
After different approaches to the washed process, this coffee is sun dried on patios. The plants on each farm are shade grown among Chalum, Gravilea and Inga trees - an increasingly celebrated approach to farming among champions of biodiversity and sustainable farming.

Enjoy!