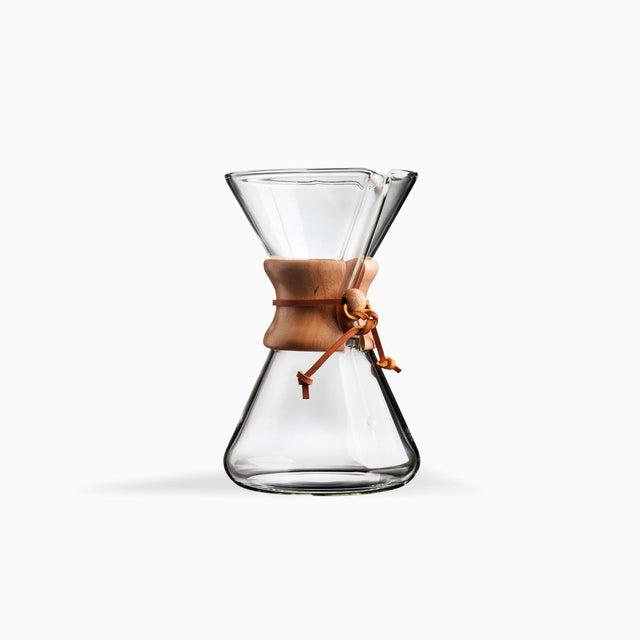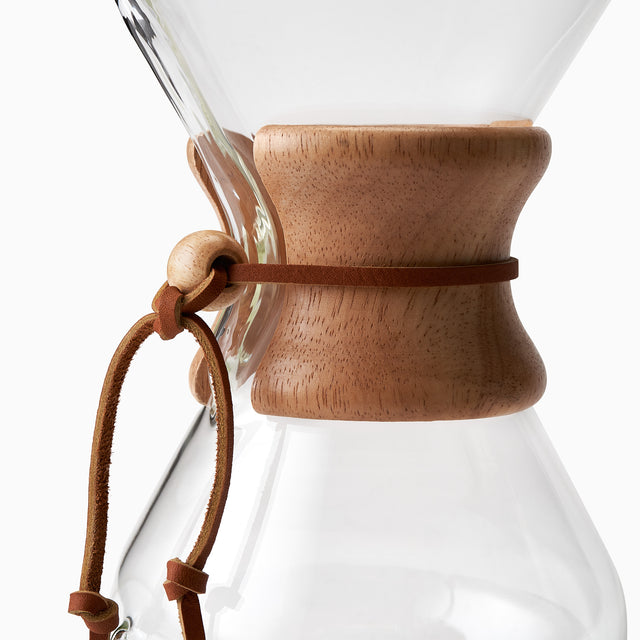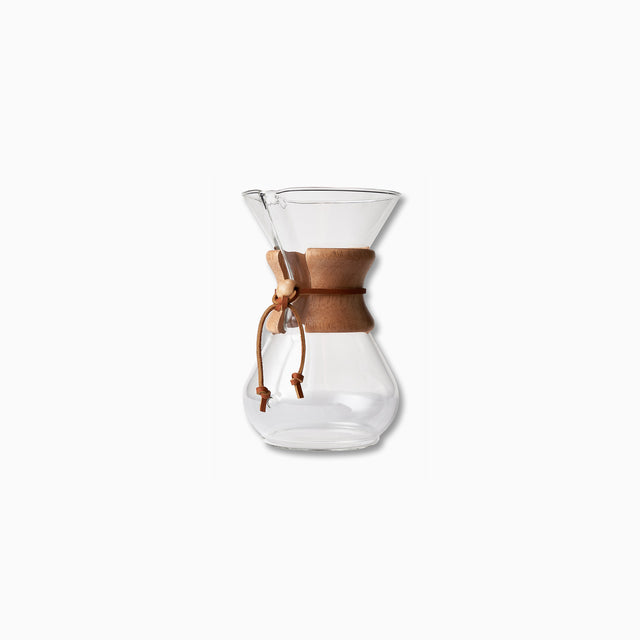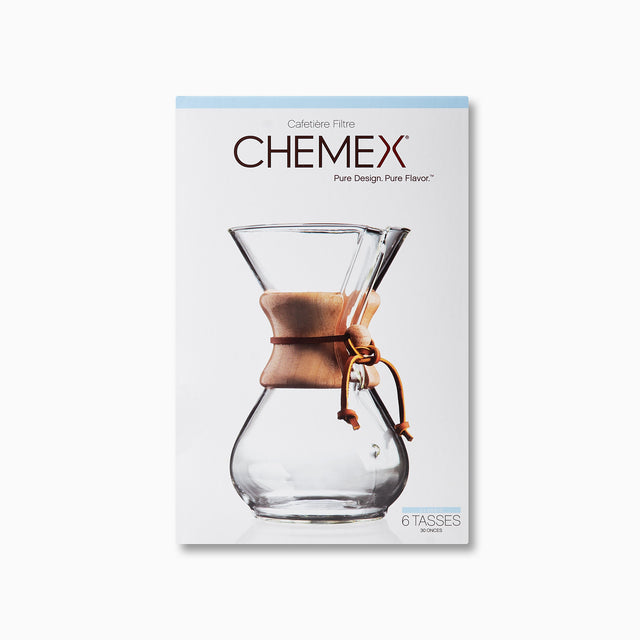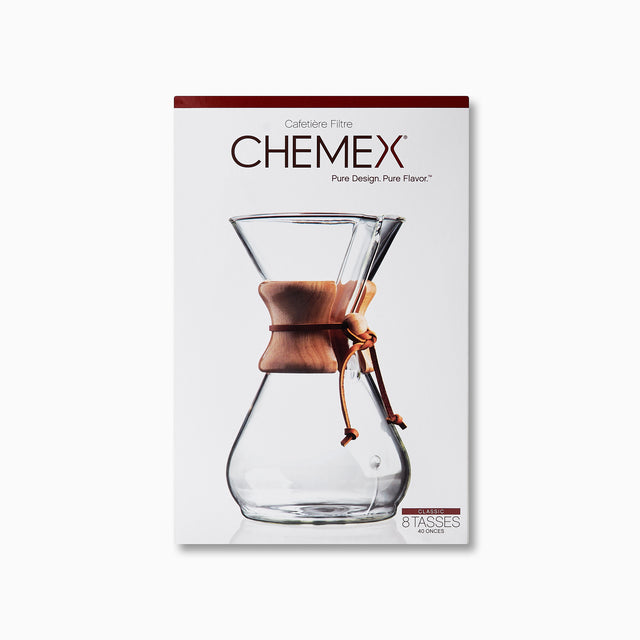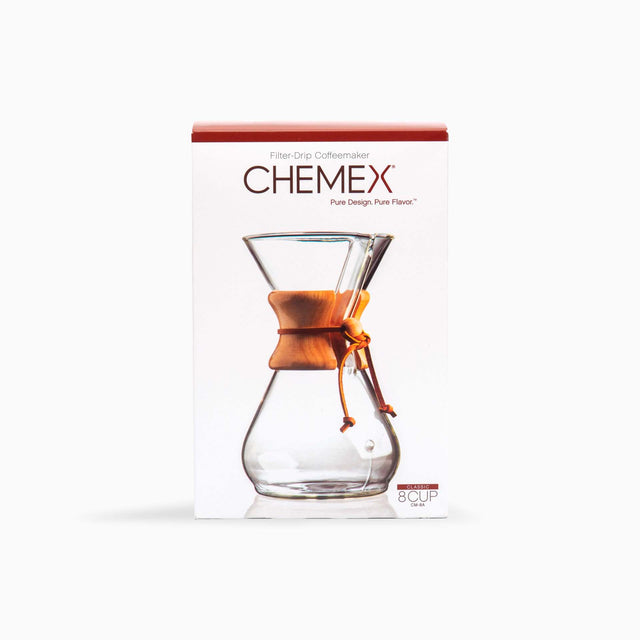 Chemex Classic Woodneck 6-8 Cup
Simple to use and appealing to look at, the Chemex Coffeemaker produces some of the best coffee you'll ever make.
Blending both form and function, the beautiful Chemex is visually appealing as well as super functional. Constructed of wood, laboratory-grade borosilicate glass and a thin leather band. Best of all, it brews a perfect cup of pure flavorful coffee with no bitter aftertaste, sediment, or contact with plastic – all while working without electricity or moving parts!