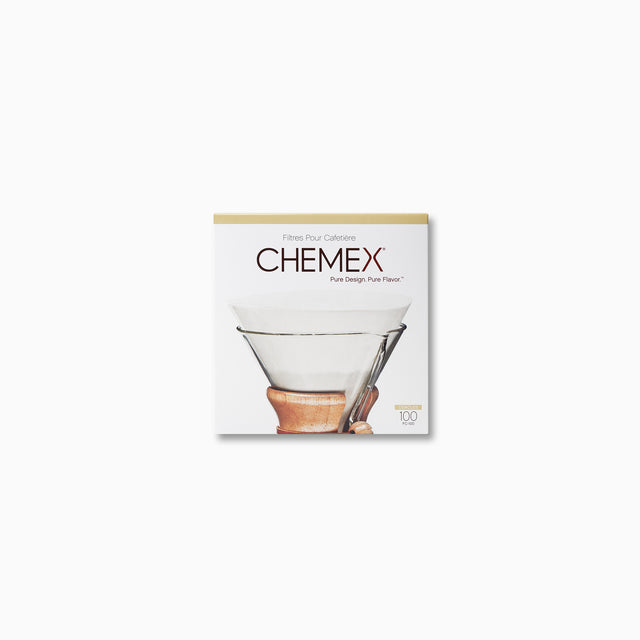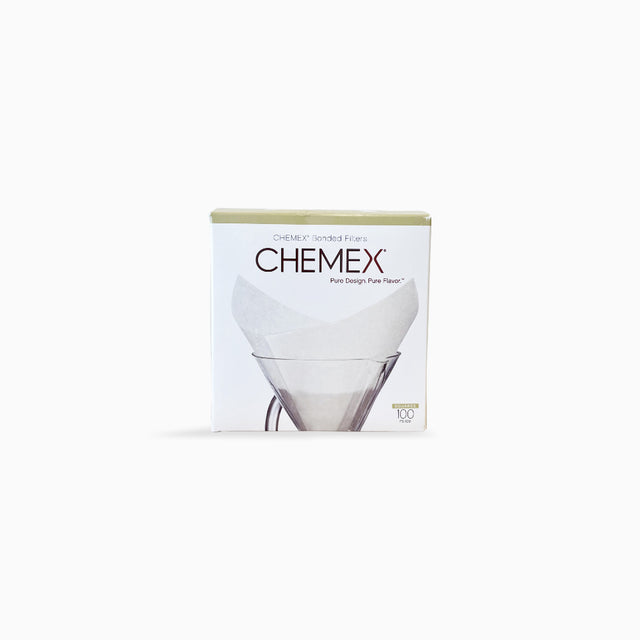 Chemex 6-8 Cup Filter Papers(Bleached)
A perfect fit for the Chemex 6-8 cup brewer!
Choose from the regular non folded Chemex White (FS-100) or their new pre-folded filter circles (FC-100). Oxygen cleansed. 100 filters per pack. Chemex filters are 20–30% heavier than standard paper filters. They are a perfect fit for the chemex 6-8 cup brewer and their density allows for ideal brewing / extraction times.