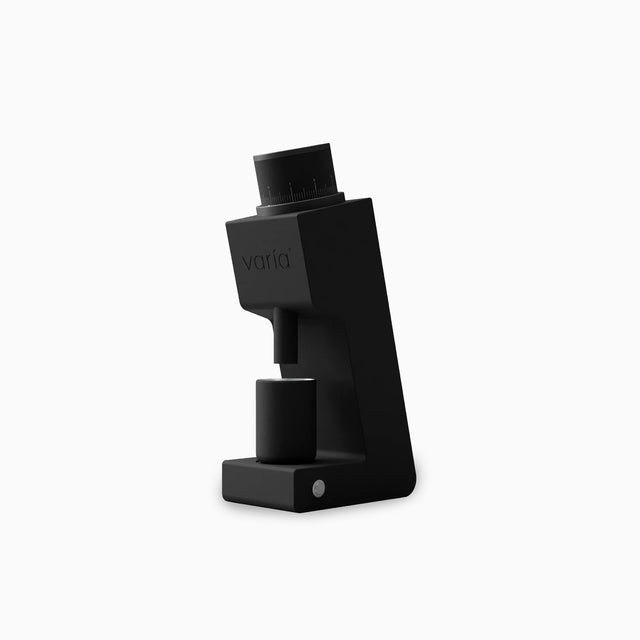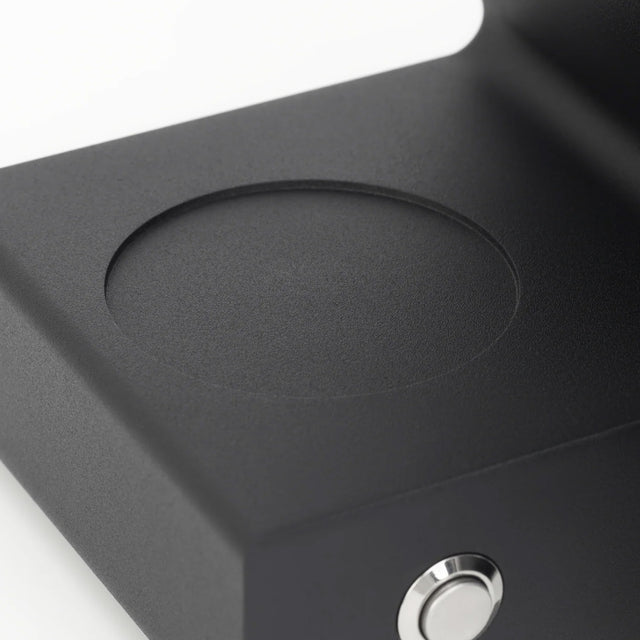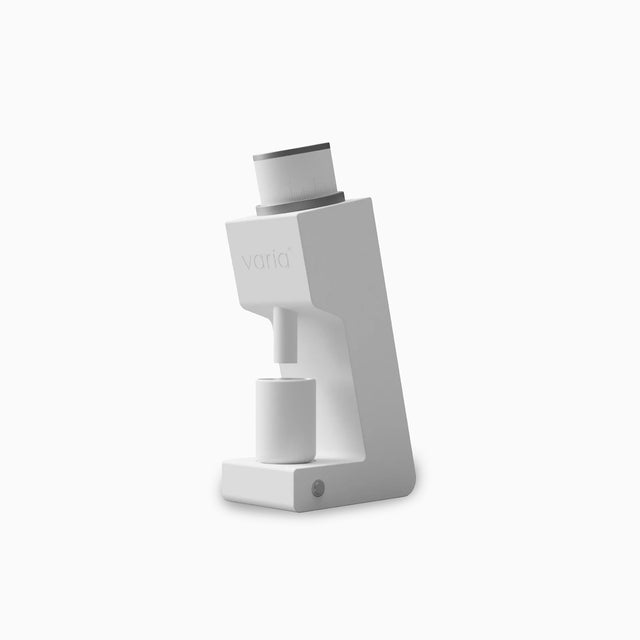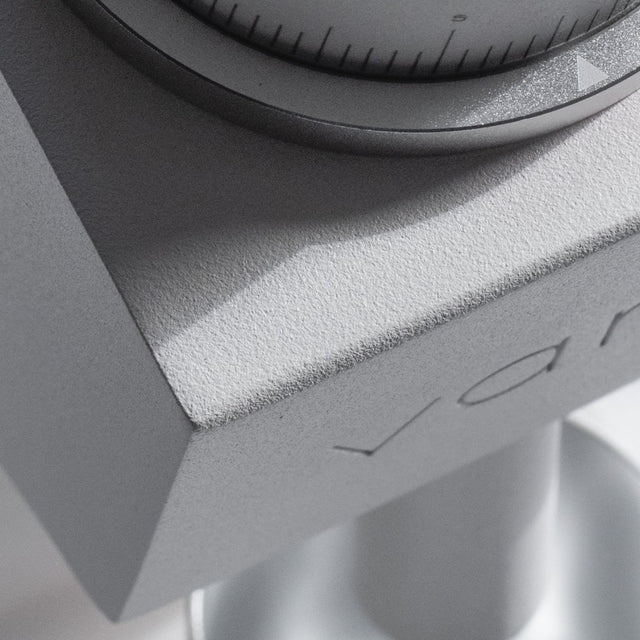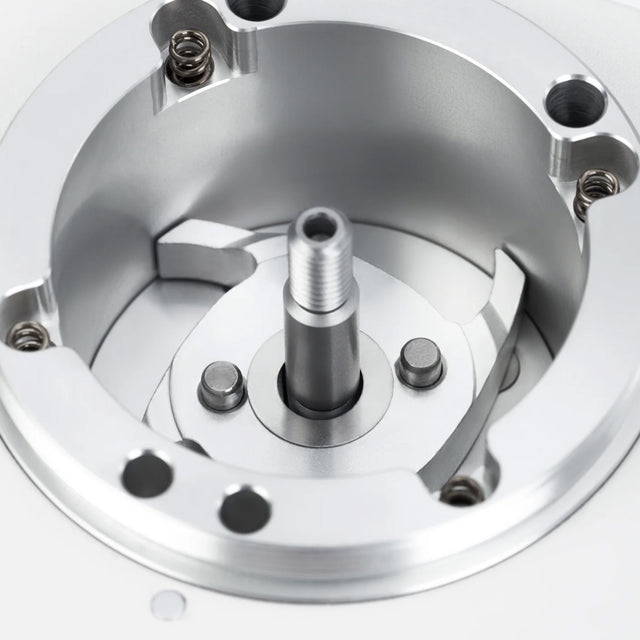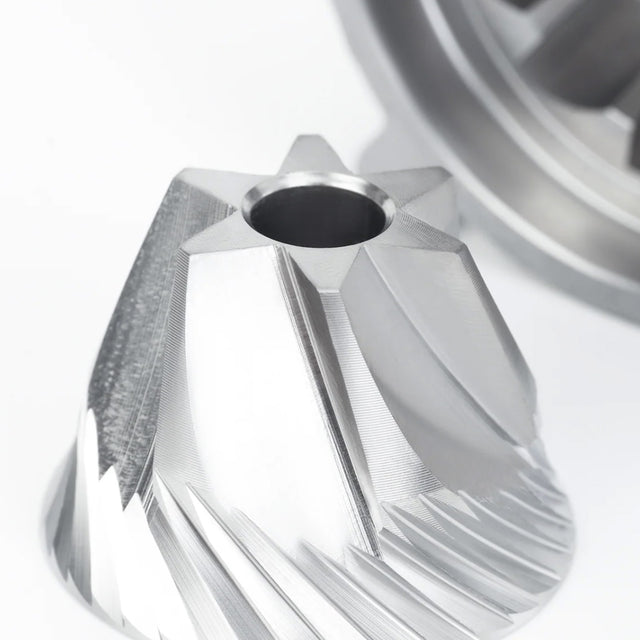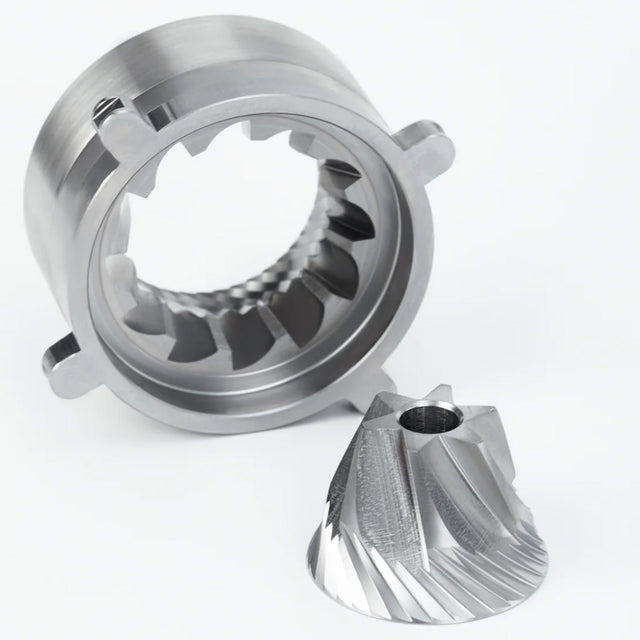 IT AIN'T SCIENCE!

You'd be forgiven for thinking you were back in the class room in front of a microscope, but no, this is the weighty and mighty VS3 Varia grinder (Varia Stepless 38mm). A small footprinted little powerhouse that will bedazzle both your coffee machine and your friends.

Nope, there's no big hopper; put the beans you want to grind in at the top and with the push of a button your ground coffee is out in the dosing cup before you can say 'weird science'.  What's that you say? Can it handle espresso and filter grinding? You betcha, you can rotate that dial and find many different options to play with. Smooth to dial in and stepless.
A full metal body which screams quality and check out the 76.5° slope on it! Not only does it look awesome, it is smart too. By the powers of geometry there will be zero retention conditions to ensure the beans go from hopper to dosing cup smoothly. 
Purging will not be necessary when grinding different coffees with a retention of less than 0.1 over a 10g dose, so what you put into the grinder will weigh the same as what comes out.
 Only black available for now! Keep an eye on our website for the white 
Features
38mm stepless conical burrs
190rpm burr spinning
30g hopper
CNC Machined precision metal
Non slip silicone feet on the base
2 years warranty
Easy to clean and comes with the tools you'll need to open it up
Air pump
Spray bottle
New Stuff
Varia VS3 2nd Generation model features a new motor construction with stainless steel gearbox, delivering a grind speed of 190RPM for both espresso and filter settings while maintaining consistent precision.

The updated assembly with improved alignment and concentricity of the driveshaft and burr set, resulting in extreme consistency and precision

Single machined outer burr. The VS3 - 2nd Generation features a single-piece stainless steel outer burr with precise alignment and stability for consistent particle distribution.

Less mess - The anti-static design incorporates metal parts treated with anti-static oxidation surface treatment, ensuring minimal static retention and ensuring that coffee only comes into contact with metal throughout the entire process, from the hopper to the dosing cup.