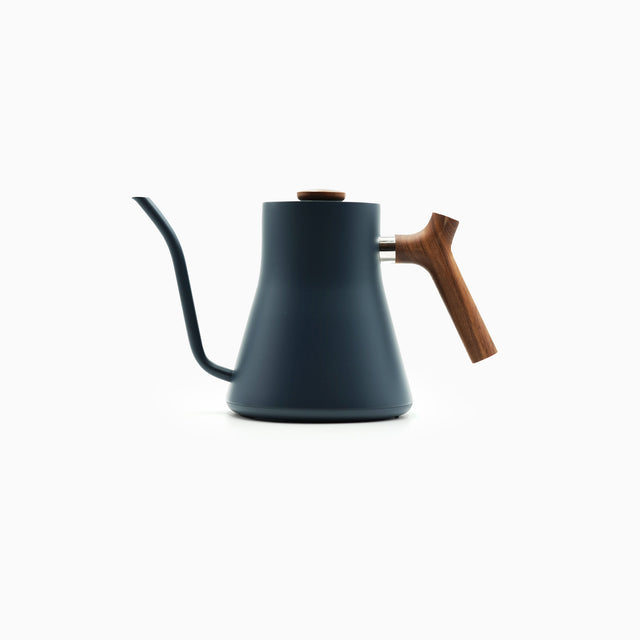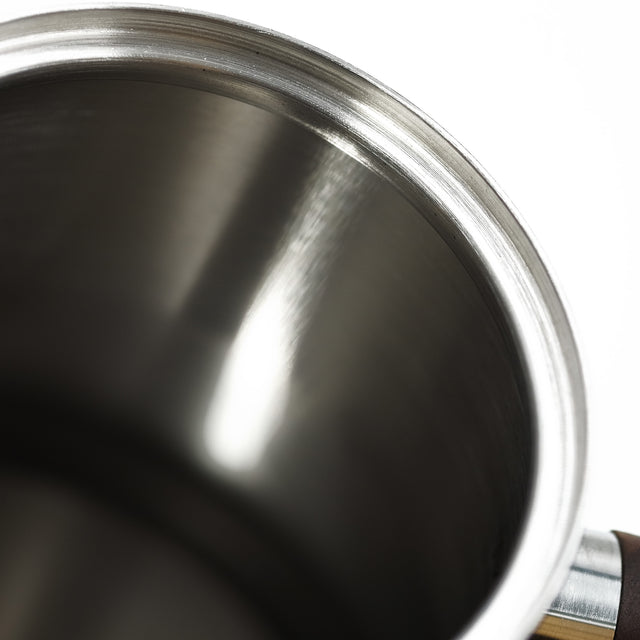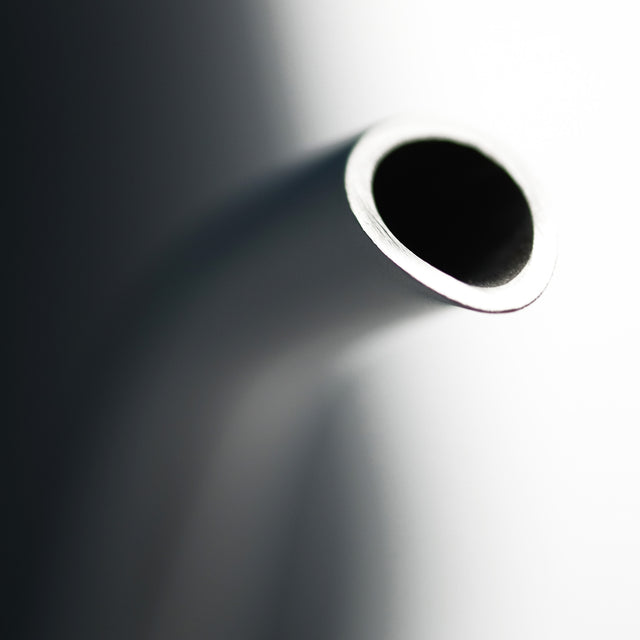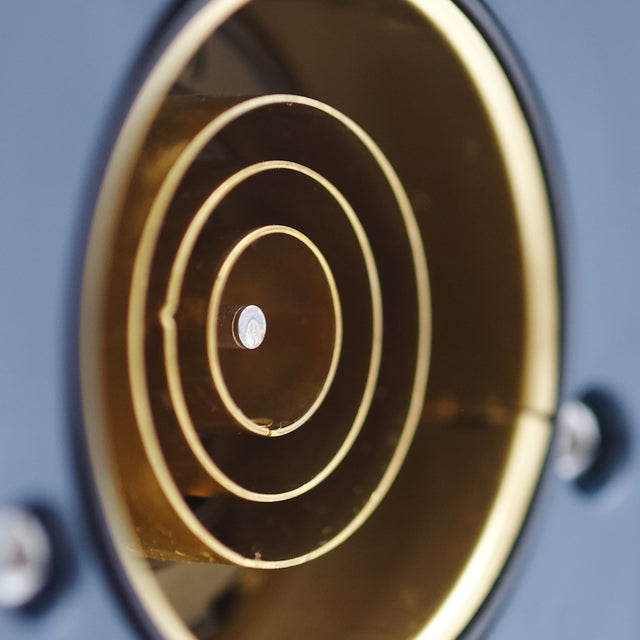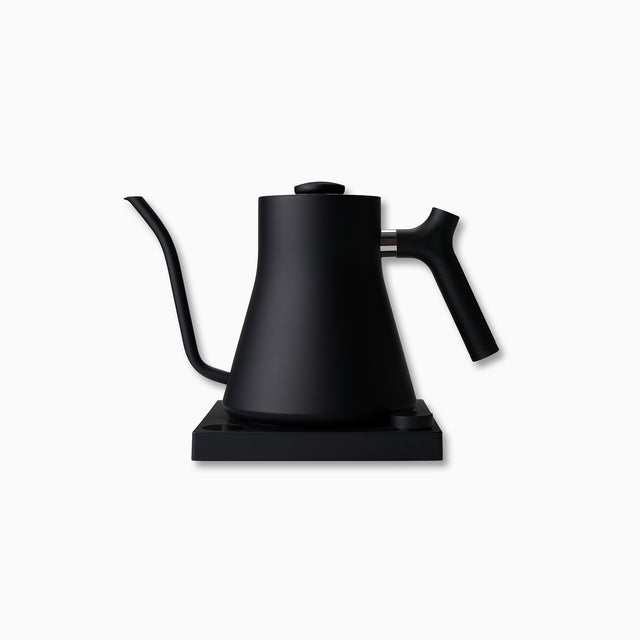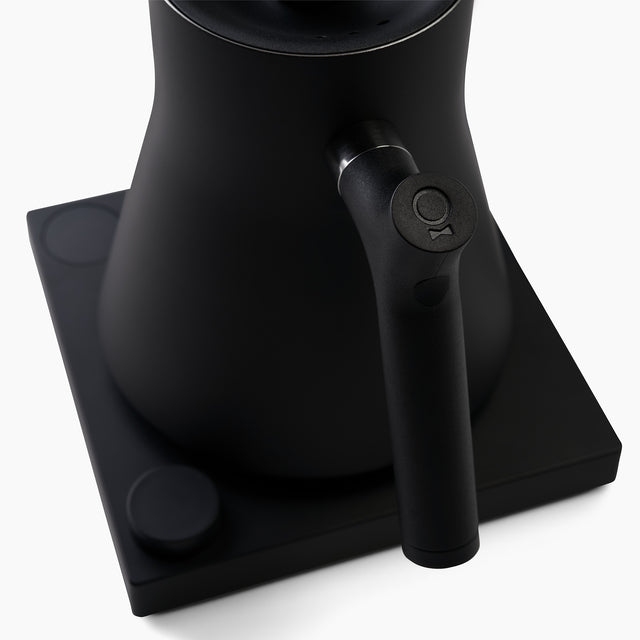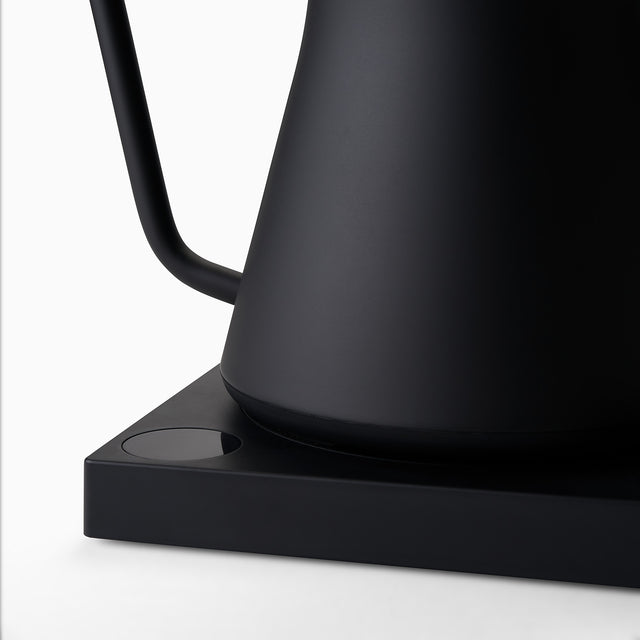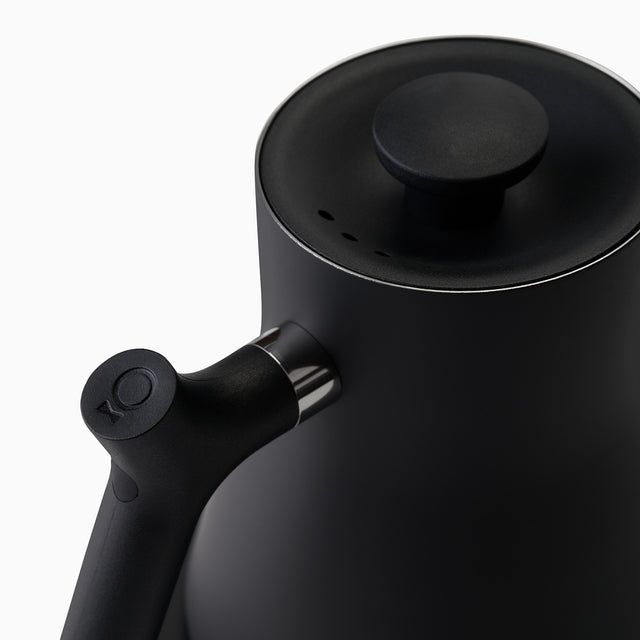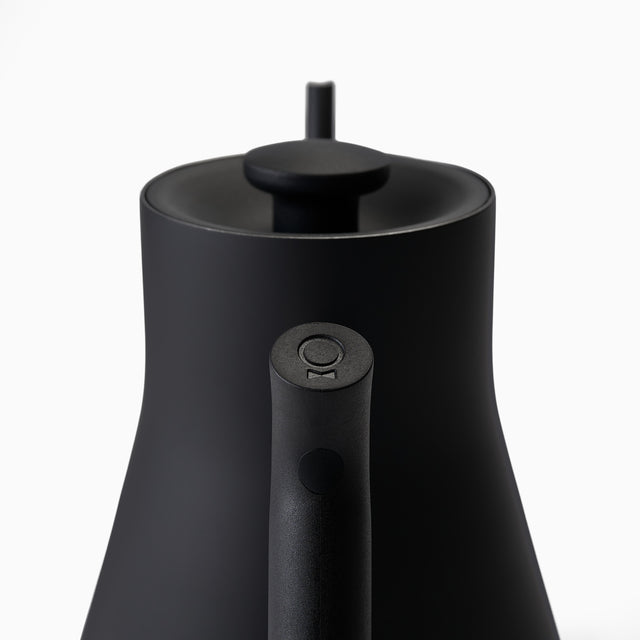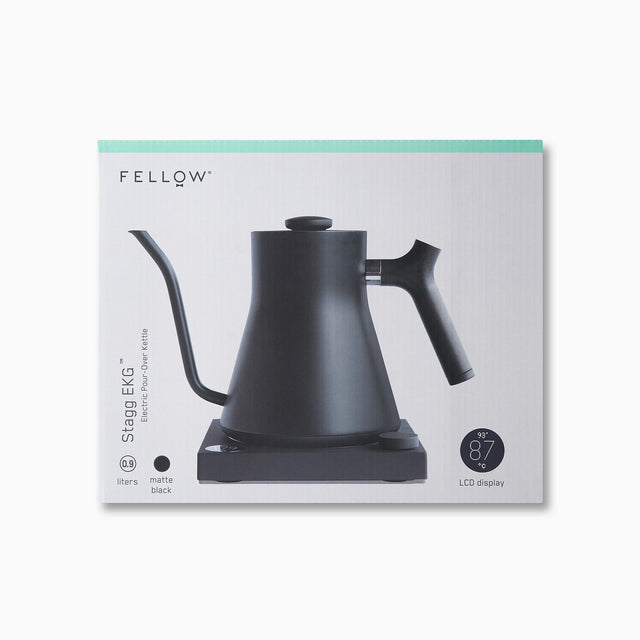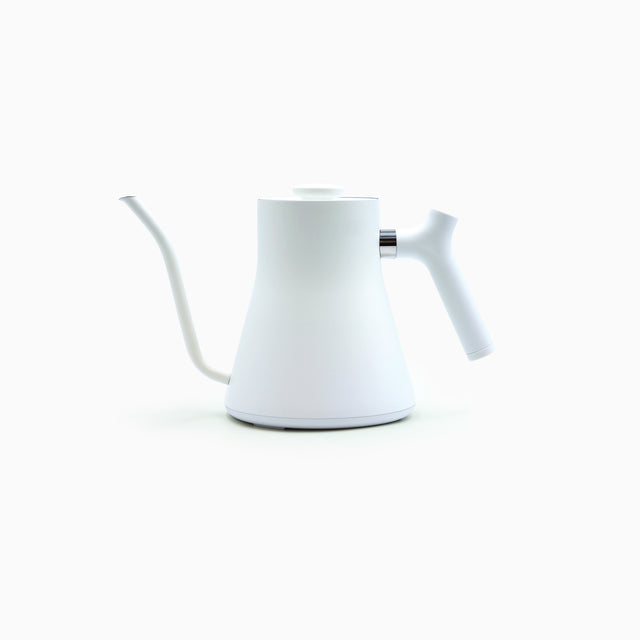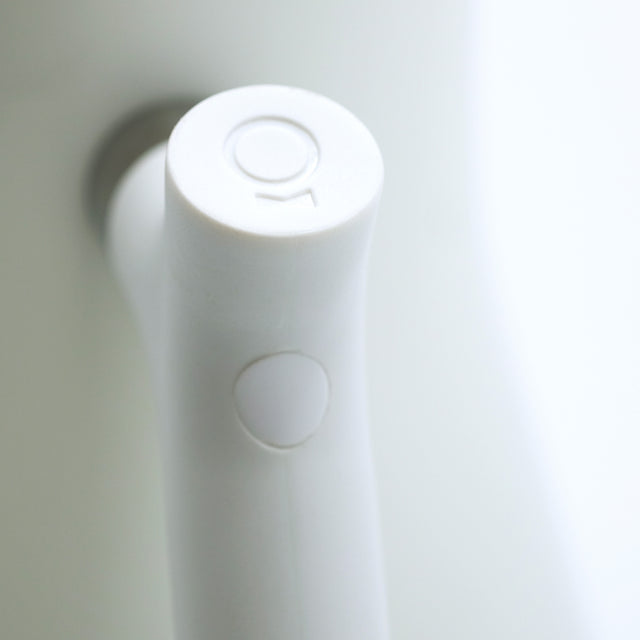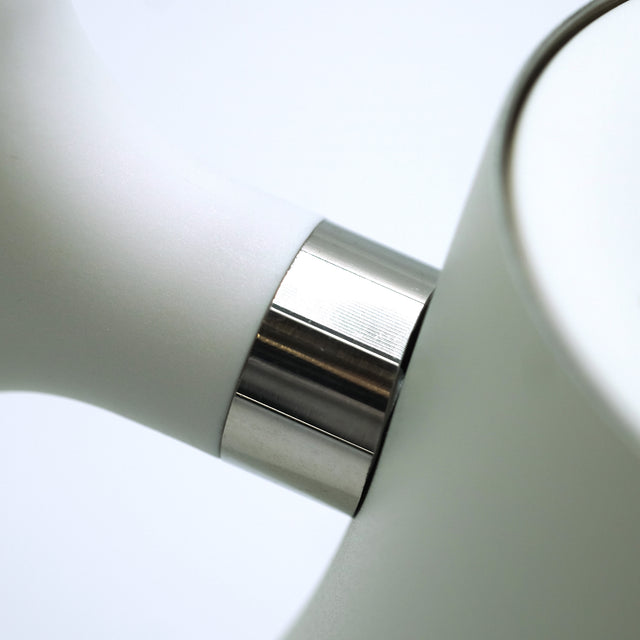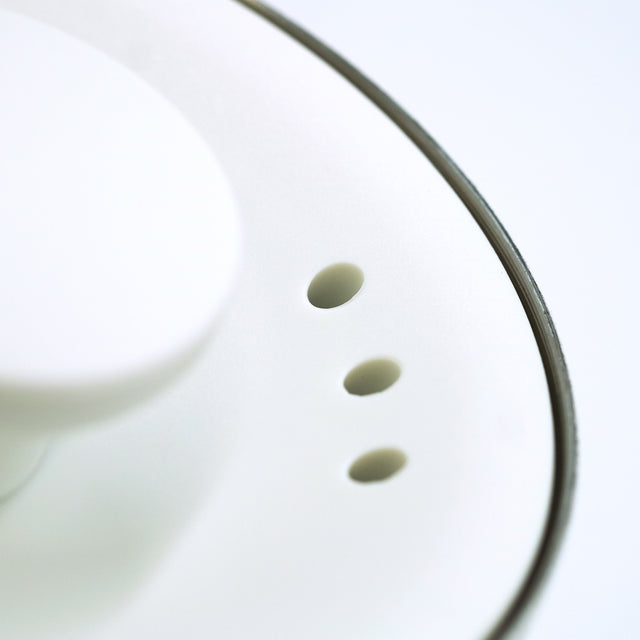 Fellow Stagg Kettle (Electric)
Simple Aesthetic, Powerful Design.
Whether you're a coffee aficionado or a brewing beginner, Stagg EKG will be your countertop partner in the pursuit of a ridiculously good cup of coffee in a stunning, minimalist design.
Featuring precision pour spout, variable temperature control, LCD screen, 60-minute hold mode, a brew stopwatch, and a small, minimalist base. It's simply the Tom Ford of kettles.
Features
Specifications
Temperature control:
Stagg EKG's PID controller steadily maintains the perfect temperature as efficiently as possible.

Quick heat time:
A blazing fast heat time, powered by a 1200 Watt heating element means even less time spent waiting in pursuit of the perfect cup.

60 Minute hold mode:
When the toggle on the back is switched to HOLD mode, the Stagg EKG will maintain your desired temperature in either Fahrenheit or Celsius for 60 minutes.

Brew stopwatch:
After your water is heated, Stagg EKG's built-in Brew Stopwatch can time your brew for the perfect cup of coffee. 

Fahrenheit or Celsius:
Put the calculator away, no more converting to your preferred setting!
Plug
EU plug fitting with included adapter


Power
1200W, 120V~, 50/60Hz, 9A

Material
304 stainless steel kettle body and lid, plastic base.

Temperature Range
57-100 C


Volume 
0.9L to the max fill line


Cord Length
2.5 ft


Weight
2.75 lbs / 1,274g (includes kettle base)


0.9L Dimensions (mm)
292W x 171D x 203H