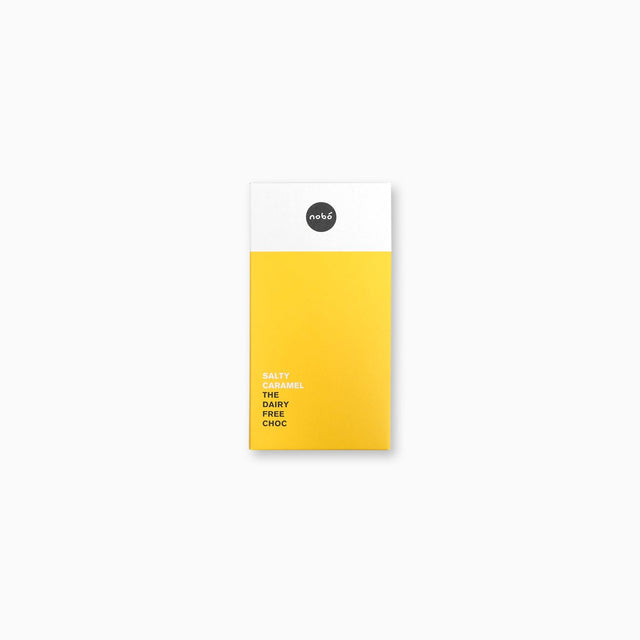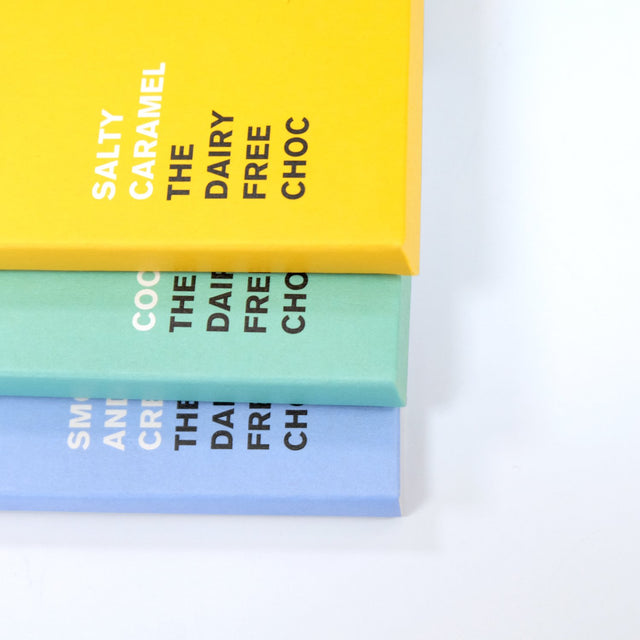 Nobó Chocolate | Salty Caramel
A delicious vegan-friendly Irish chocolate with organic cocoa and 50% less sugar! 

Started by Rachel & Brian in 2012 with a borrowed ice cream machine and a bag full of avocados, Nobó strives to create incredible chocolate with organic ingredients and environmentally friendly packaging - and we absolutely love it! 
Salty Caramel
Creamy vegan caramel flavoured chocolate, and topped with sea salt flakes. Stoneground with coconut and cashew nut butter for added creaminess! 
Dairy Free. 50% Less Sugar*. Vegan Friendly. Gluten Free. Organic Cacao. Irish. No Refined Sugar. Non GMO. No Soy. 

80g Bar.