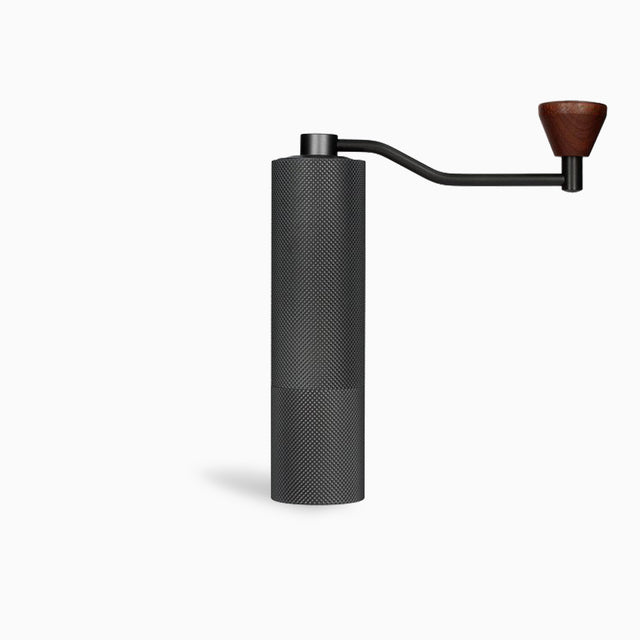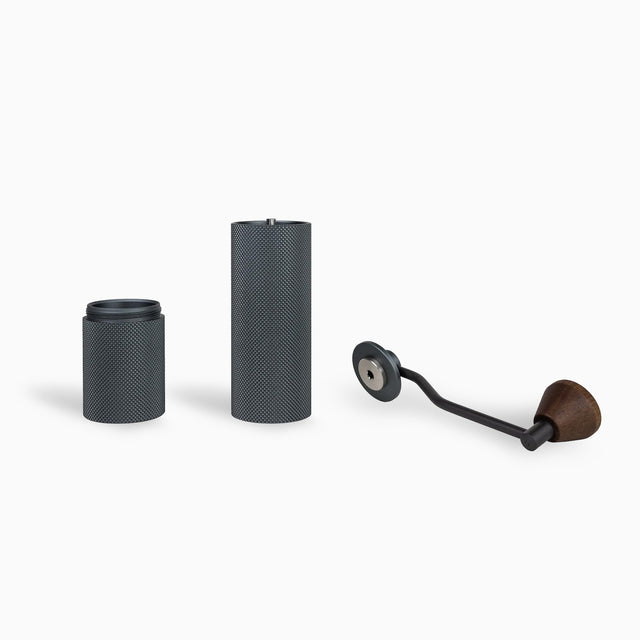 Timemore Slim 3 S2C Grinder
MIGHTY SLIM

Same size as the previous Slim grinder but better, if you can imagine that! The burrs are upgraded Spike to Cut burrs (s2C). The perfect solution for anyone looking for a small grinder who doesn't want to compromise on grind quality. 

Like the old version the grinder is made of aluminium with a walnut knob and the diamond texture allows for optimal handling during the grinding process.
The patented S2C grinder made of stainless steel grinds your coffee beans gently and most evenly. As with the other grinders it's easy to adjust the grind, depending on what your chosen brew method is, from espresso to French press. Approx. 20g of coffee or espresso beans fit in the bean container.
Fit in an Aeropress and grind straight into it? You bet ya...that's a piece of cake for this slim jim! 
TECHNICAL DETAILS:
Model: Timemore Chestnut Slim 32

Special features: S2C (spike to cut) grinder, aluminum unibody, diameter only 4.5 cm

Bean container: 20g

Dimensions (D) x (H): 45 × 160 mm

Manufacturer Color: Matte Black

Material: stainless steel, aluminum, walnut

Included inside the box: Timemore Chestnut Slim 3 coffee grinder, transport bag, cleaning brush, operating instructions, certificate