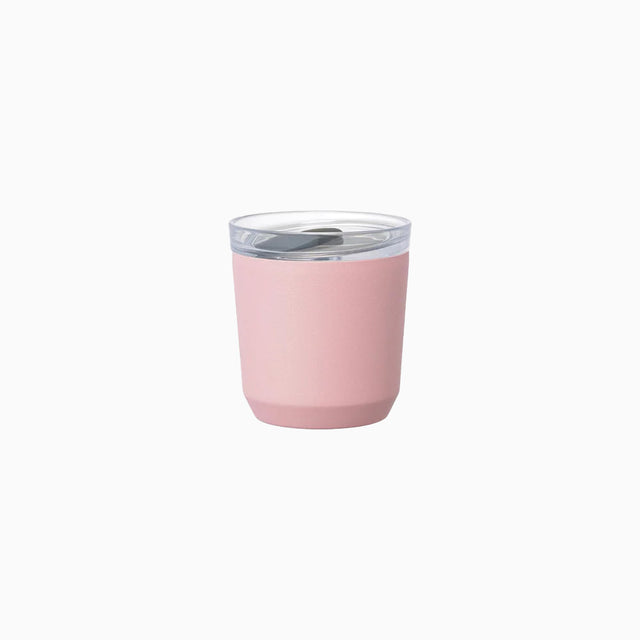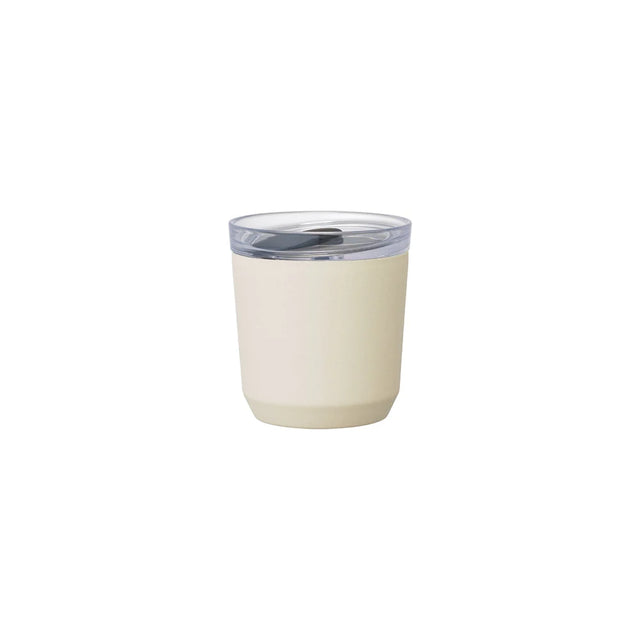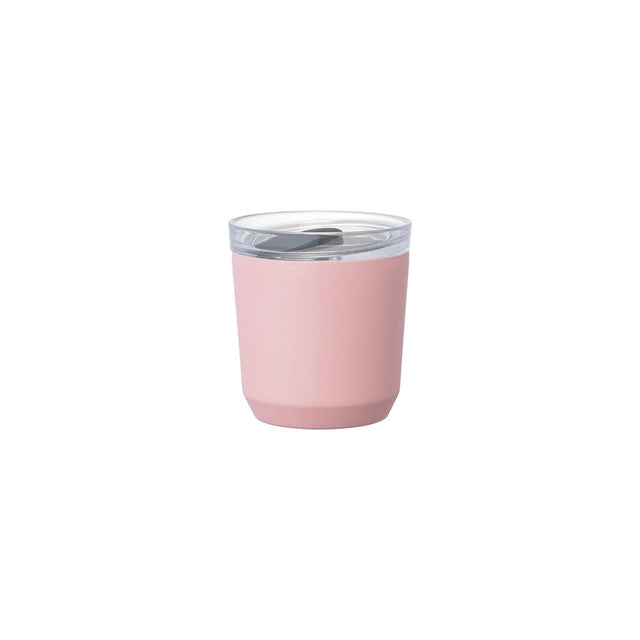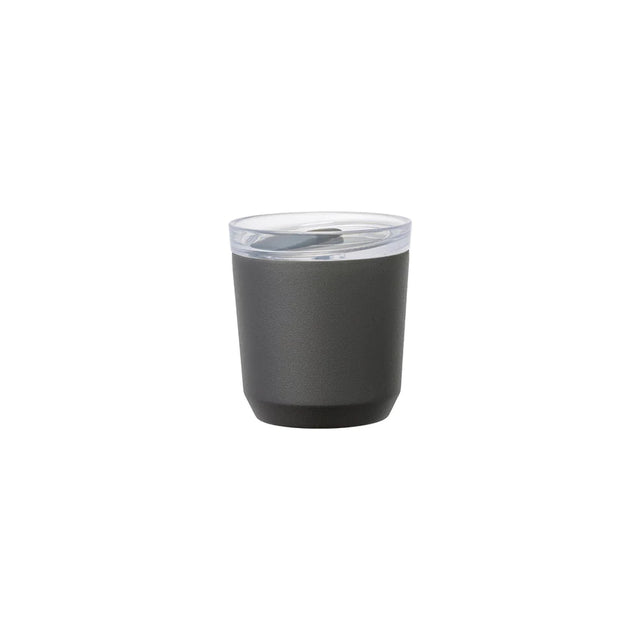 TO GO TUMBLER is ideal for various scenes throughout your day, working or relaxing. The newly added version comes with a plug which prevents spills on the go. The rotating plug can be opened and closed easily, letting you drink with ease. Each detail is designed to assure comfortable drinking and easy washing. Vacuum insulated, the tumbler retains the temperature and flavor of drinks for a long time. Featuring matte texture and calm colors, it is a clean and timeless design.


SPECIFICATIONS
W87 x H95 mm / 240 ml / *height (without cap) H117 mm
Approx. 180g
DETAILS
Capacity: 240ml/8oz | Materials: 18-8 Stainless steel (powder coating) Copolyester, Silicone | Upper temperature tolerance: 100℃/212℉ | Dishwasher safe | BPA Free 

Keep drinks hot (65℃/149℉) for 1hour. Keep drinks cold (10℃/50℉) for 1 hour. For maximum insulation efficiency, preheat or precool the tumbler prior to use by filling in a bit of hot/cold water for 1-2 mins. Do not use in a microwave or oven.

Happy trundeling with your Tumbler!