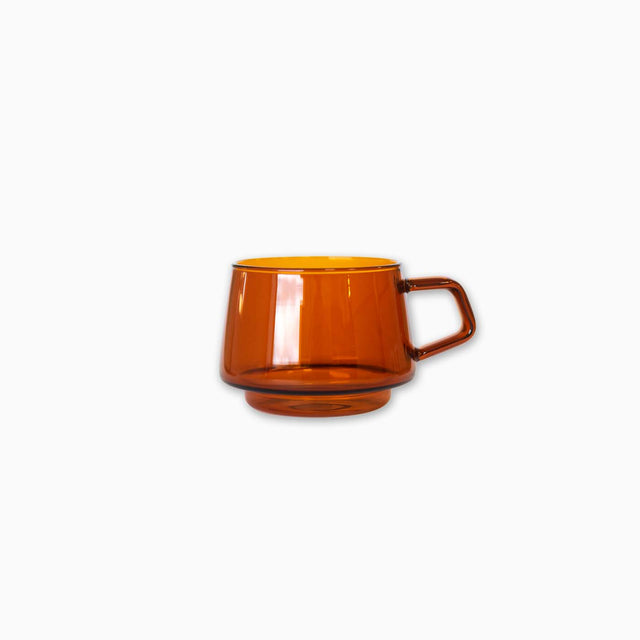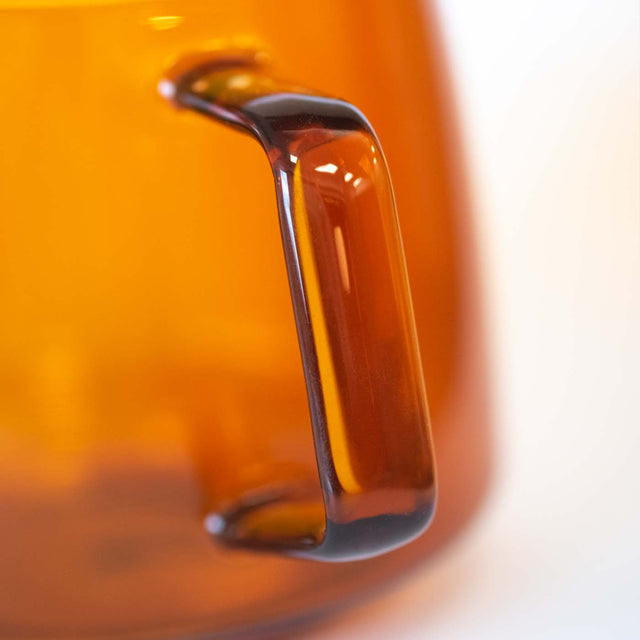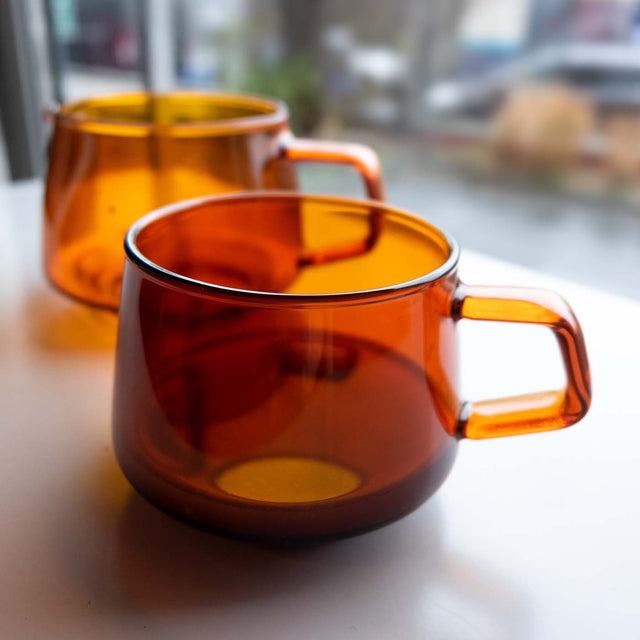 Kinto SEPIA Cups x 4 (270ml)
SEPIA – Like looking into an old photo, SEPIA evokes a sense of nostalgia and comfort.
The square shaped handles of cups and the gently curving form of tumblers allow you a firm grip. Made with heat-resistant glass, items can be used for hot or cold drinks. 
Features

Specifications
Cleaning:
Microwave and dishwasher safe

Temperature:
Maximum temperature 120C / 248F
Heat resistant glass

Colour
Sepia / Amber

Capacity
270ml

Weight
135.25g

Dimensions:
H65 x W115 (diameter 75)