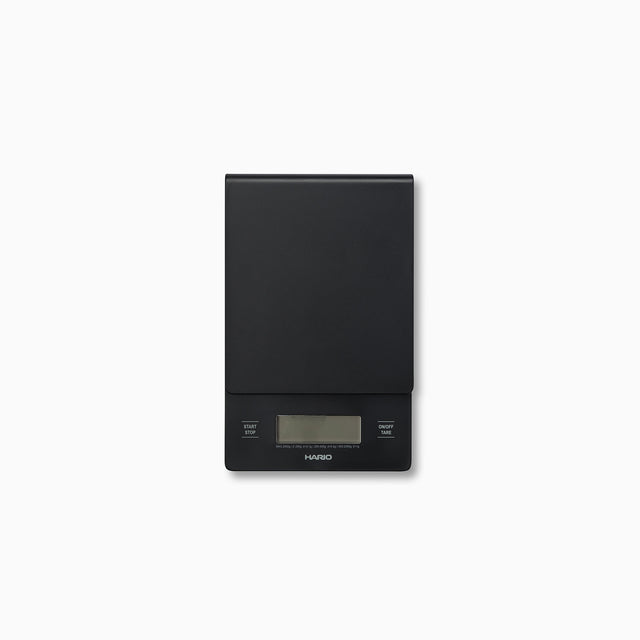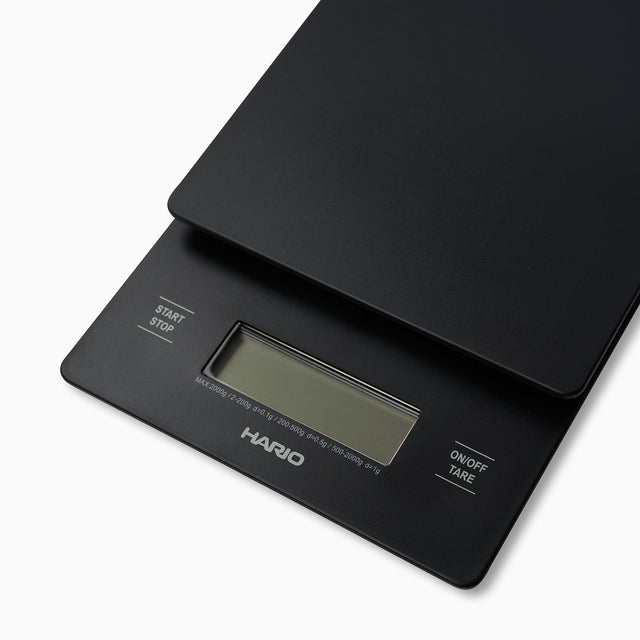 Perfect for making V60, Chemex or any pourover coffee!

The weight accuracy changes as the weight increases: 2-200g - 0.1g 200-500g - 0.5g 500 - 2kg - 1g the scale also displays brewing time. Genius!
Features

Specifications

Includes a drip timer for perfect bloom times and pours each time.
Easy to use.
Batteries included.
Stainless steal material.
Weighing range
2~2000g

Display
4-digit digital LCD

Maximum count up time
99 minutes 59 seconds

Accuracy
±0.0026%

Stabilisation time
2 seconds

Power source
DC3V 2xAAA batteries (included)

Power consumption
About 8 mA

Automatic power-off
About 5 minutes