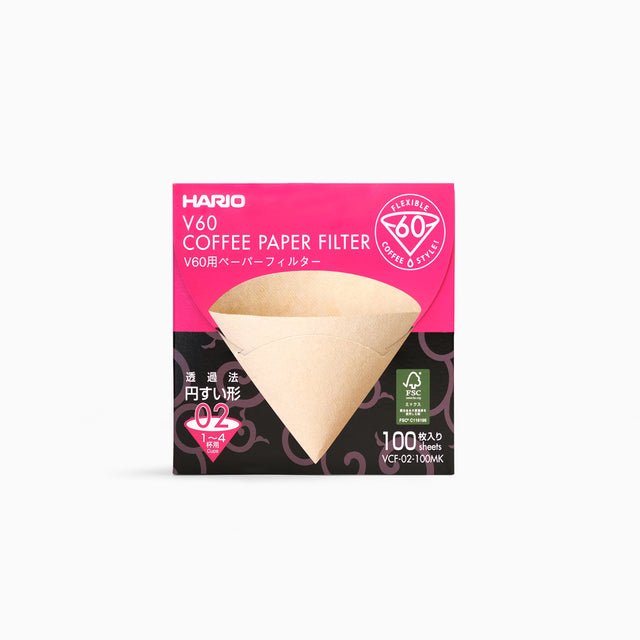 Hario V60 Natural Filter Papers
Natural, unbleached Hario filter papers brew cups full of vibrancy and clarity, and are environmentally friendly.
We recommend giving the papers a thorough rinse before brewing to ensure no papery taste in your cup!


Pack of 100, single use, unbleached, paper filters to fit:
Hario V60 01 (1-2 Cup) Dripper
Hario V60 02 (1-4 Cup) Dripper

Please choose your size from the dropdown menu.