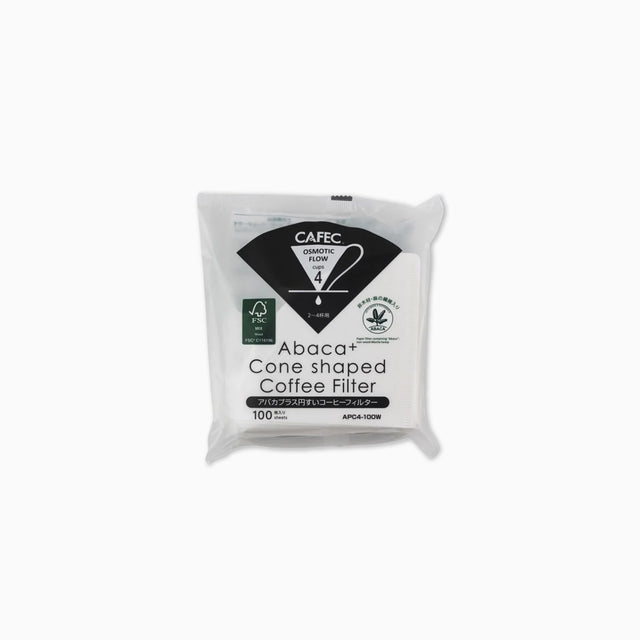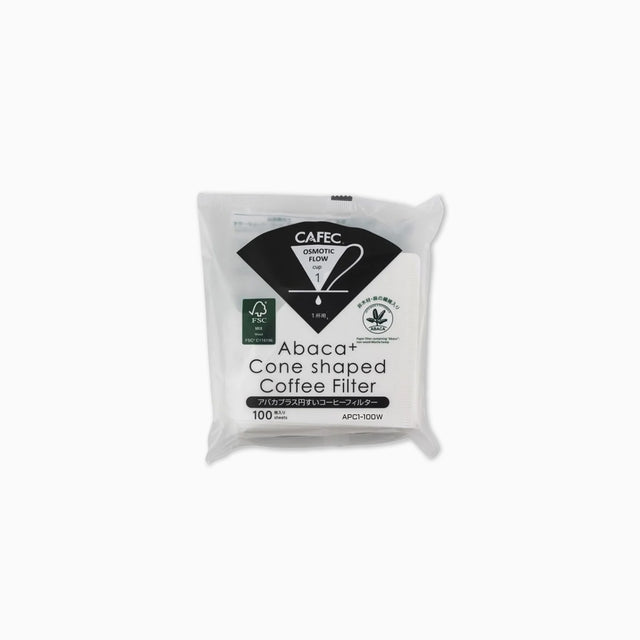 Cafec Abaca+ Cone Shaped Filter Papers
CAFEC Abaca Filter Paper has been very popular all over the world for years. This is thanks to the fast-water flow that comes from the well balanced Two-Side crepe and also due to Cafec Abaca filters being a super eco-friendly product.
It is made by the non-wood material ABACA (Manila hemp) and wood-pulp based on a forestation project. It has good air and liquid permeability, toughness, and elasticity and of course, they are made in Japan.
Abaca+ filter paper is made from a new manufacturing technology, the "Fine-Grained" method. Cafec succeeded to increase the papers surface area by narrowing the distance between each crepe, and more, created even water flow by uniforming the texture of paper.
Abaca+ filter paper is for professionals.
Abaca+ filter papers are designed to create a faster water flow so it is easy for professionals to control water flow by their skilled ability.
Abaca+ filter paper not only includes abaca, but also has the FSC® certificate. FSC® Certificate is a proof to show all people related with maintaining forests as one group; such as those who keeping forest, manufacturing , selling, and using wood products. 
It can be said that the Abaca+ filter paper is a next-generation product.