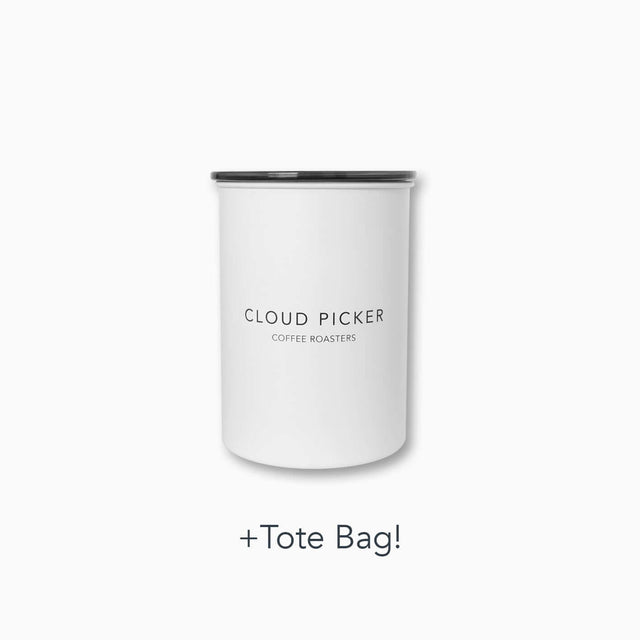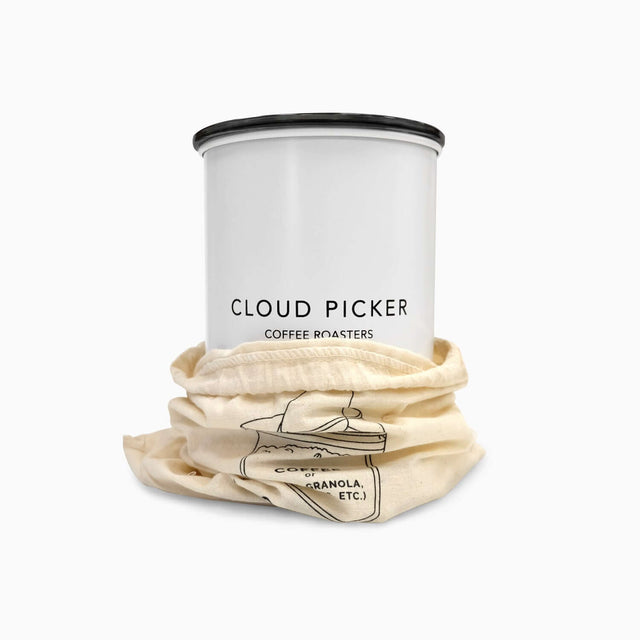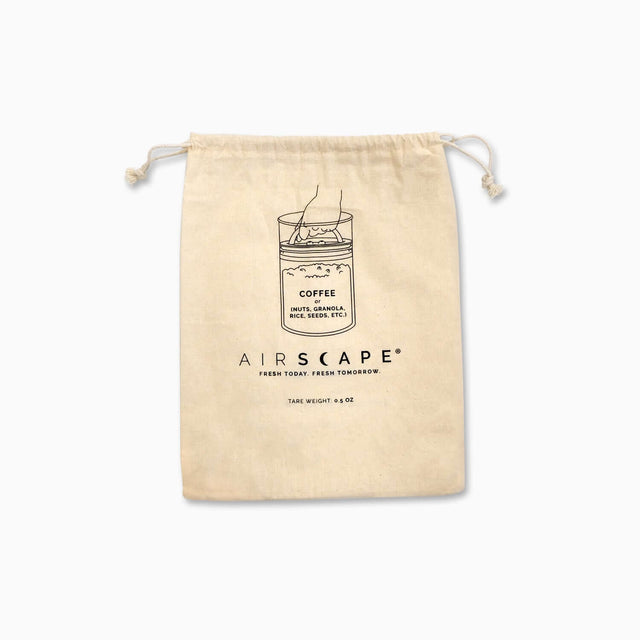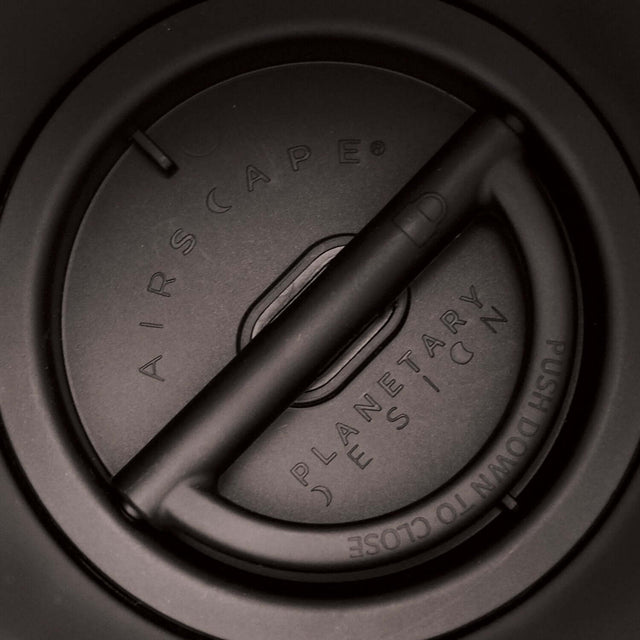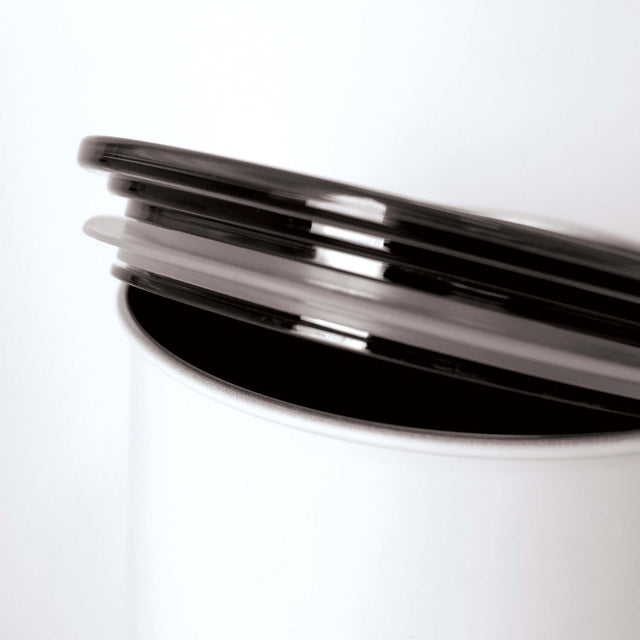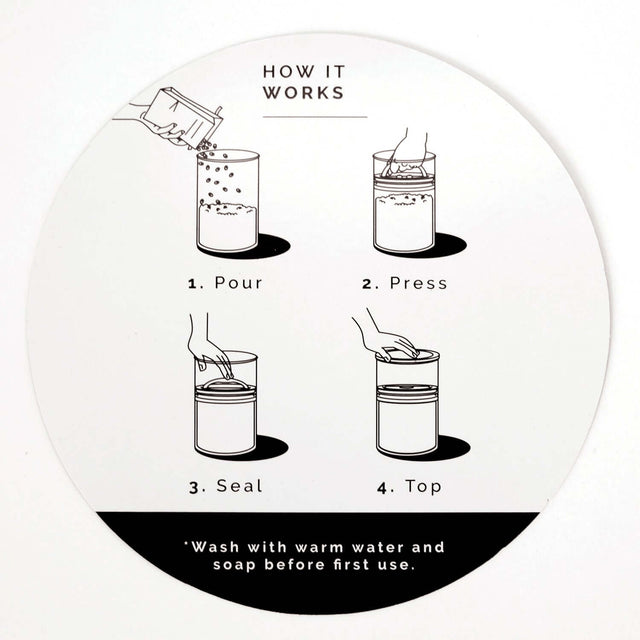 Airscape® Canister Medium (with tote bag)
The Airscape® canister is our choice for waste reduction, not only will a Airscape® canister cut down on your plastic and paper usage, it will keep your beans fresher for longer. As we say fresh is best!
The original Airscape® coffee storage canister with patented lid removes and locks out air to preserve and protect freshness and flavour. Coffee when roasted creates flavours, aromas and gases making coffee perishable like many other food products. Reducing coffee's exposure to oxygen and moisture will extend the life of your coffee. The old rules still apply, wholebean coffee will keep the longest (approximately 6 months), with ground coffee lasting half the life or less. 


To aid in our Zero Waste ambitions, customers who bring reusable containers into our cafe at 42 Pearse St, or to the dispensary on Stannaway Road Crumlin, will receive 0.50c off after purchase. 


Our Small (4") canister generally holds 250g-300g of coffee and the Medium (7") generally holds 500g-600g.