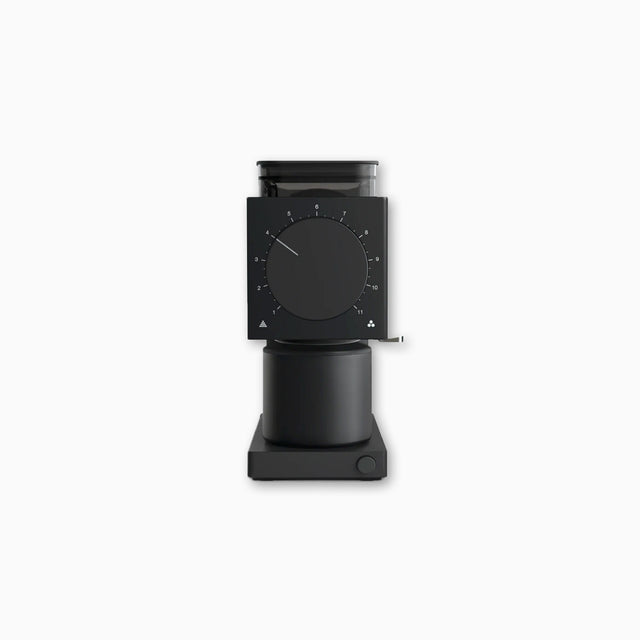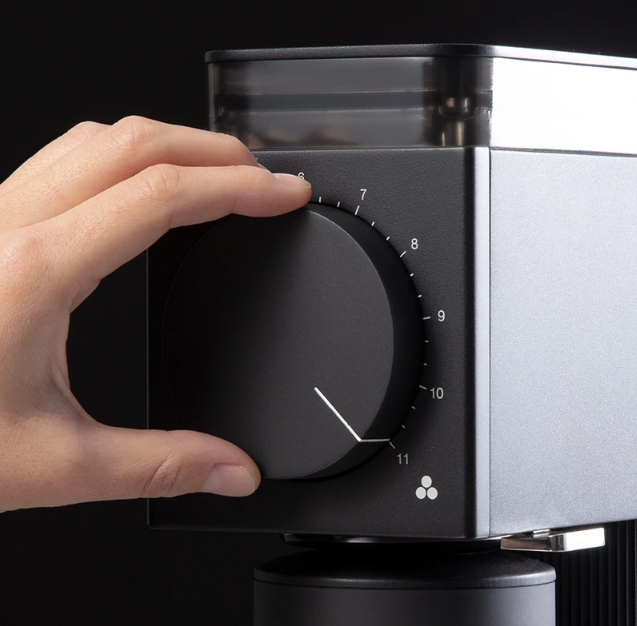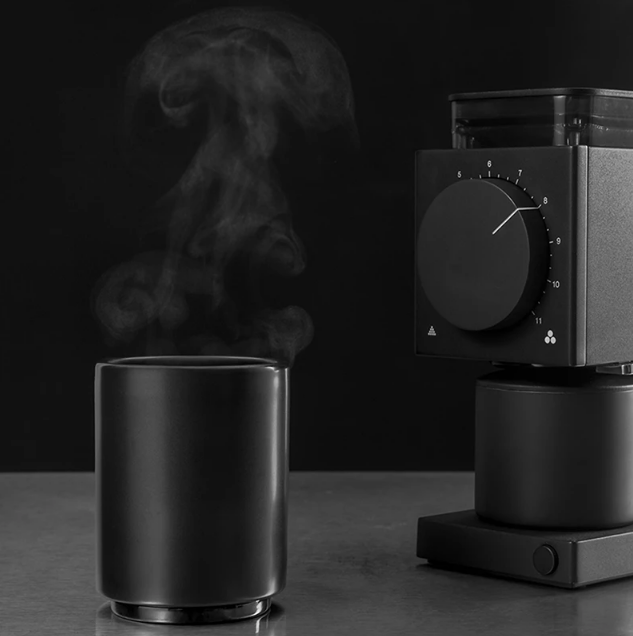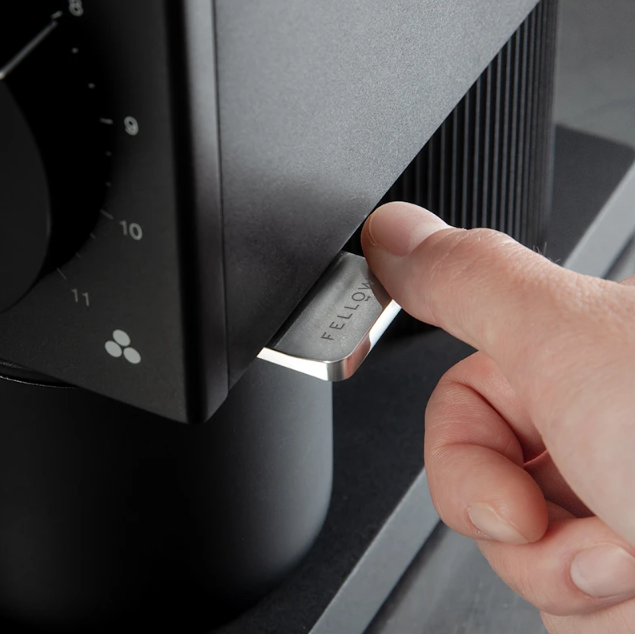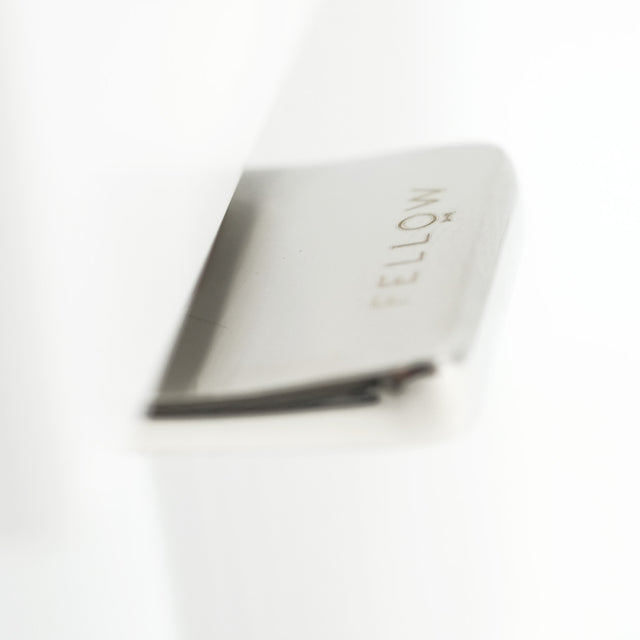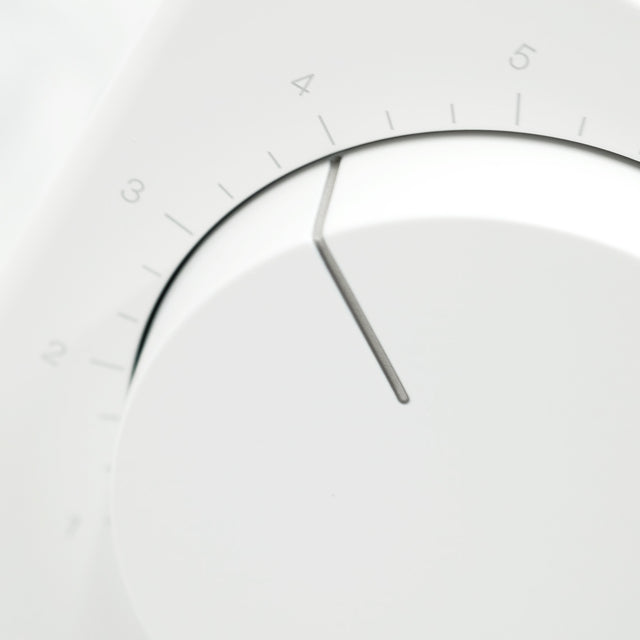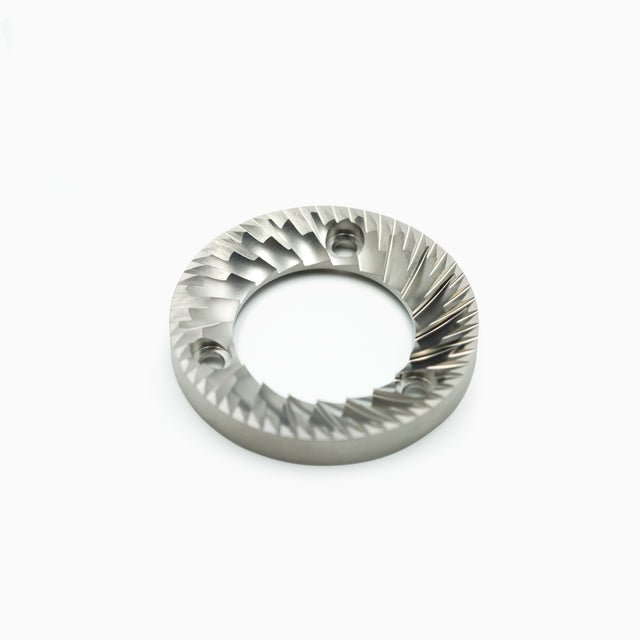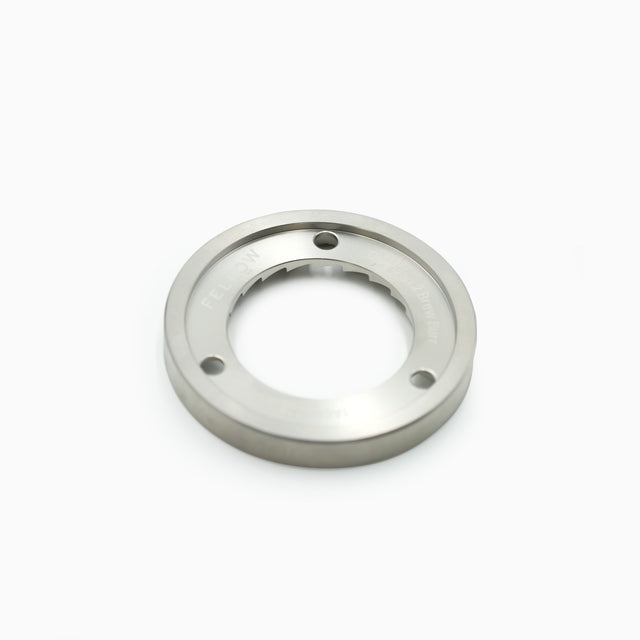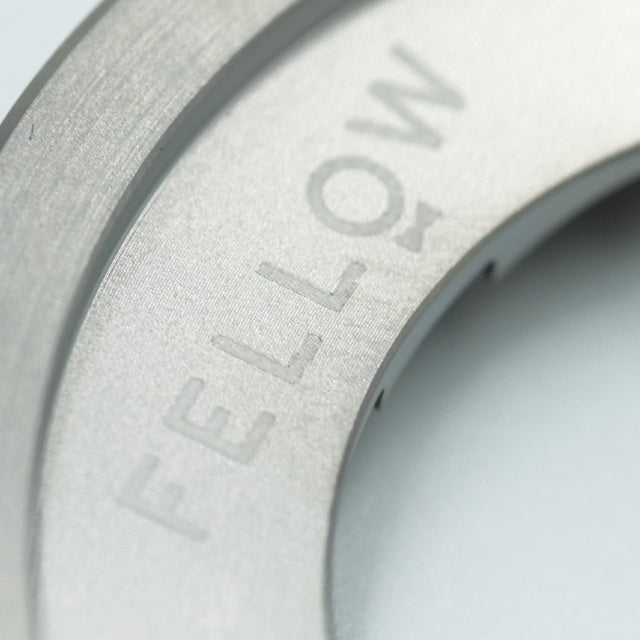 Fellow Ode Brew Grinder Gen 2
Elevate your morning routine.
Designed by Nick Terzulli, Fellow's VP of R&D and Certified Q Grader (the highest certification in sensory coffee assessment), Gen 2 Brew Burrs grind finer and with more precision. The broader grind range is exceptional for every brew method except espresso. With new anti-static technology for less grind mess, a redesigned load bin for smoother bean feeding, and an expanded 100 gram catch cup for batch brews, the next generation of grinding is here.
Features

Specifications

Precision grind quality
Grind quality and consistency are the basis to a great tasting cup of coffee. Thanks to café-sized flat burrs and easy grind adjustment this is now possible at home with 11 settings and 31 steps in between.
Perfect for the home
It's quicker, it's quieter and more enjoyable than ever before. A dramatically reduced hopper and state of the art noise reduction features, this grinder sits on your countertop and blends into your home.
Deliberate in detail
A magnetically aligned catch for improved cleanliness, a grinds knocker to reduce retention and minimise cleaning, pouring fins for easy transition together with other flawless design aesthetics.
Reduced noise
Designed for today's shared household, allowing the early risers to play and the sleep thieves lay.
64mm flat burrs 
Professional grade, cafe quality stainless steel flat burrs, reducing grind time, heat generation with seriously improved particle consistency. 
Single dose hopper
Grind only what you need and leave the rest for another day, pair your beans with a Cloud Picker Coffee Airscape container and it won't be just your fashion that's the freshest on the block.
Grinds knocker
Spring loaded knock system allowing you to use every grind available.
Auto stop
Ode grinds 'til the end and knows exactly when its job is done, at that point the Ode automatically turns itself off.
Dimensions (mm)
105W x 239L x 241.5H

Weight:
4.5 kg

Grinds Capacity
80g

Cord Length
1m

Voltage
220V

Amperage
1.3A

HZ
60HZ

Watts
140W

Materials
Stainless steel burrs, aluminium body, plastic load bin and base
This pack includes the Gen 2 Burr Set created by Fellow. They will allow you to expand your grind range for finer grind settings.