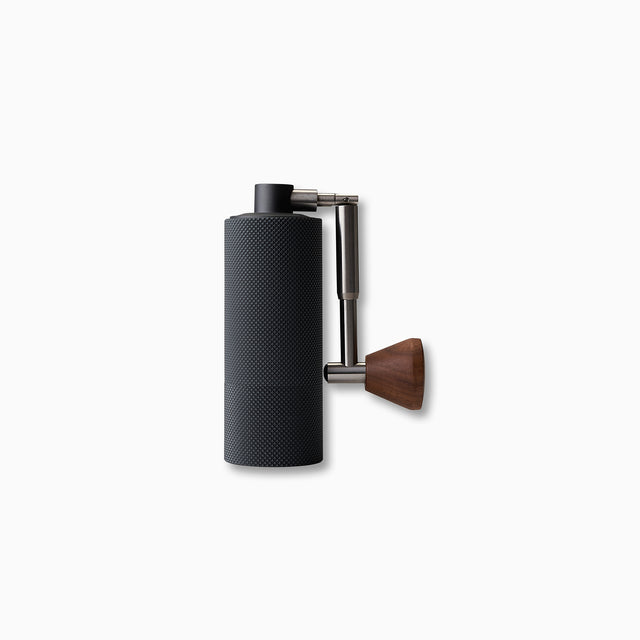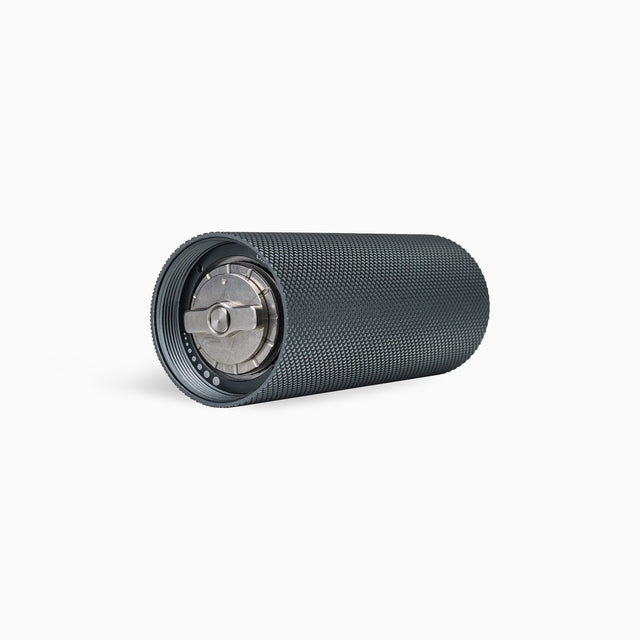 The Timemore Nano manual coffee grinder is a perfect solution for those looking for a small grinder that does not compromise the grinding quality.
Space is saved by placing your coffee beans directly into the mechanism.
The Nano grinder is only 10 cm high, its body is made from one piece of aluminum, and it has a walnut handle knob. The patterned texture allows for firm grip and makes grinding easier.
What is unique about the grinder is the handle with spring folding structure It can be easily folded up like a spring knife. Convenient for storage and easy to carry.
Another advantage of the grinder are the conical burrs made of hardened stainless steel. Combined with stable axle, they provide even grind at ever step of the coarseness scale.
What to expect from the grinder:
quality construction

consistent grinding

precise grind adjustment

easy storage for travel