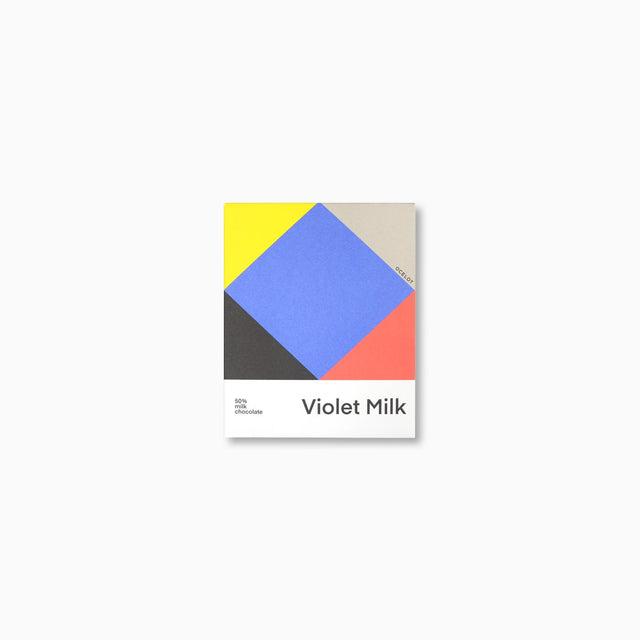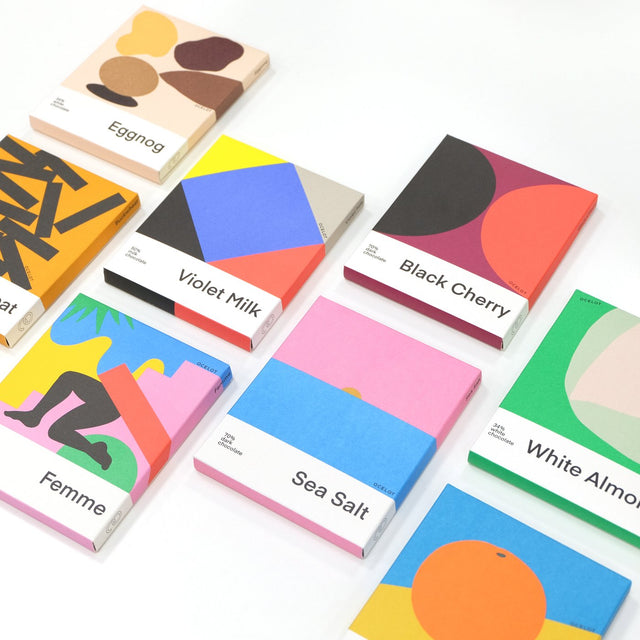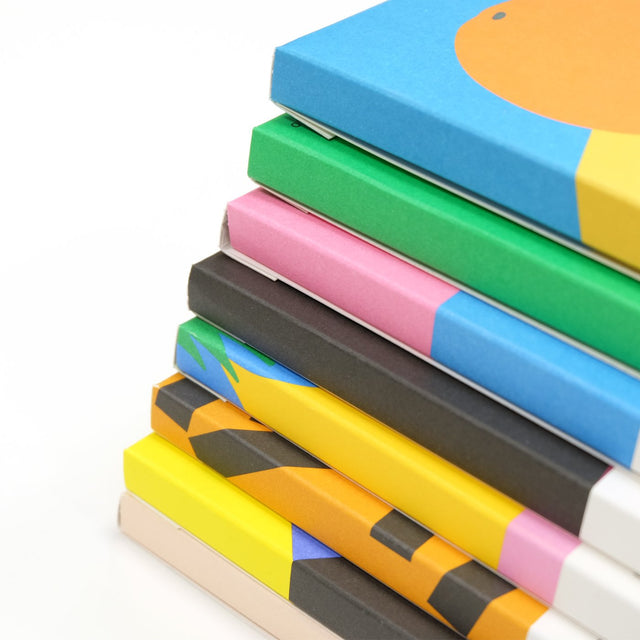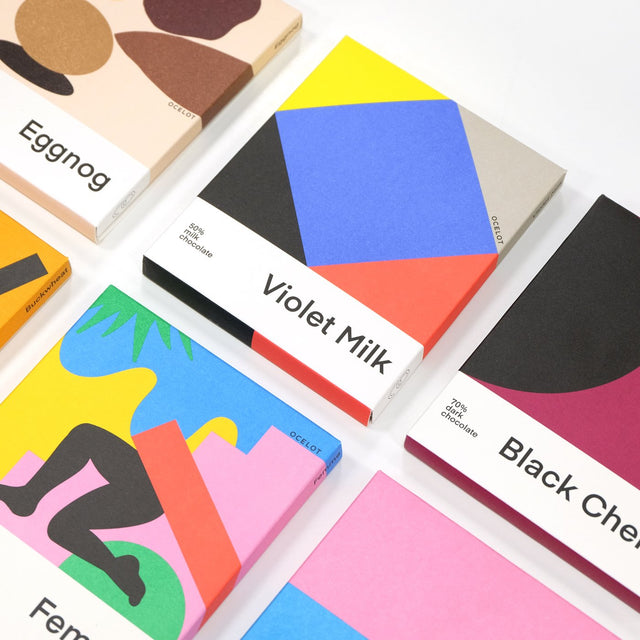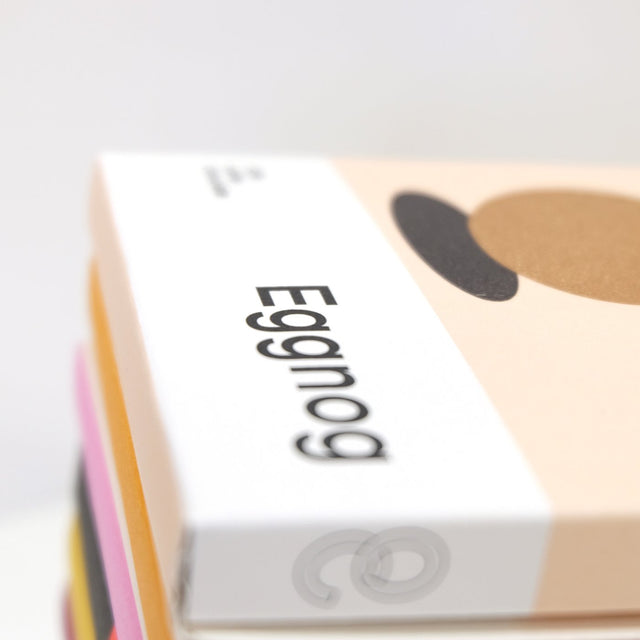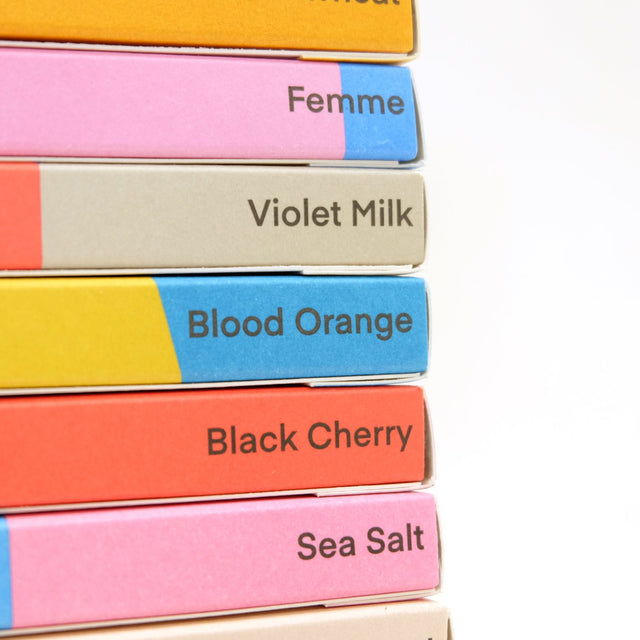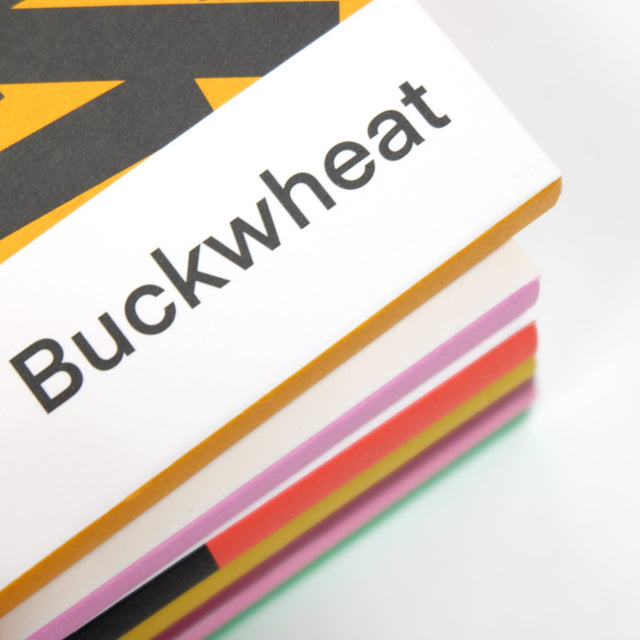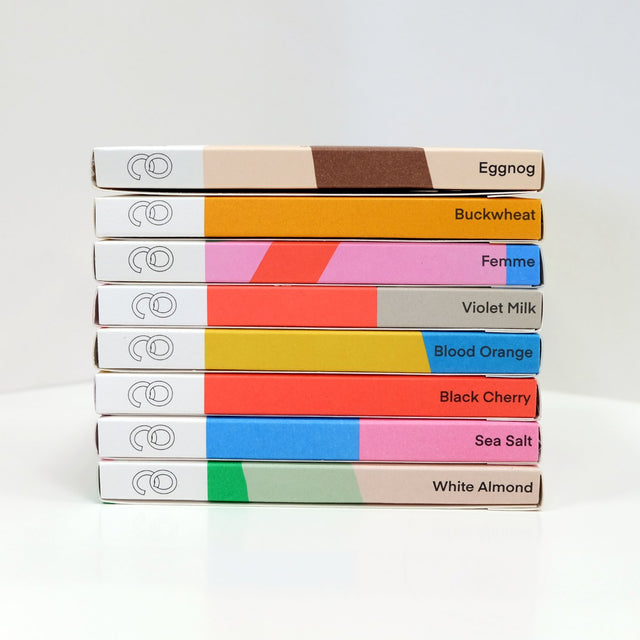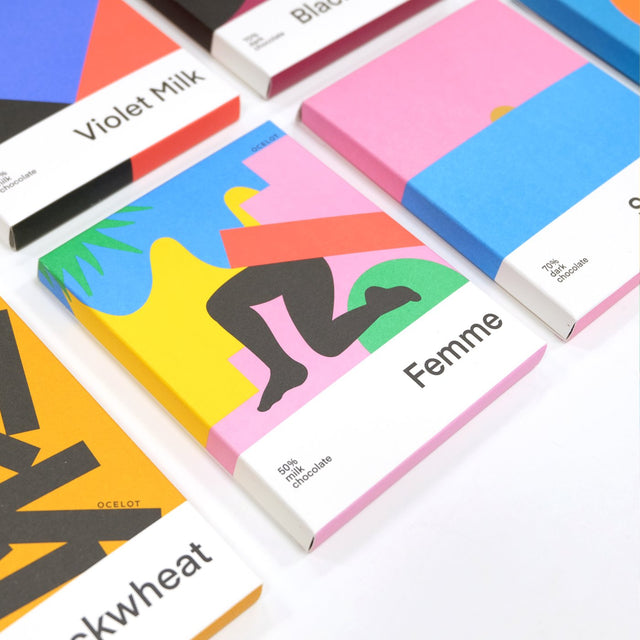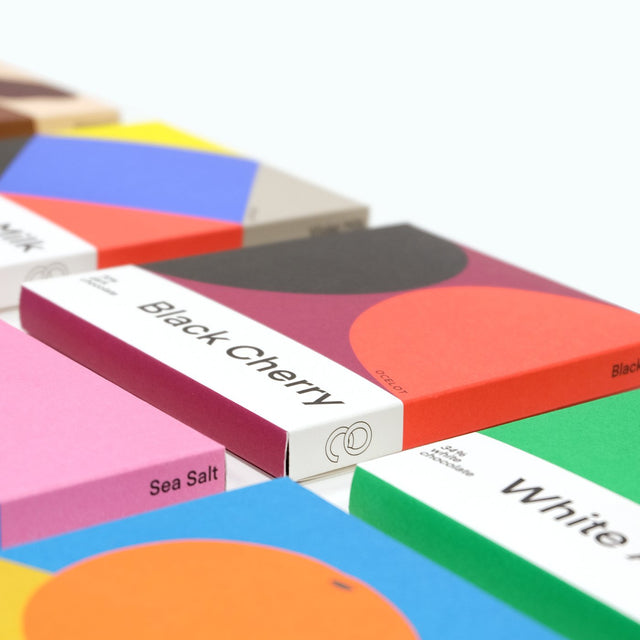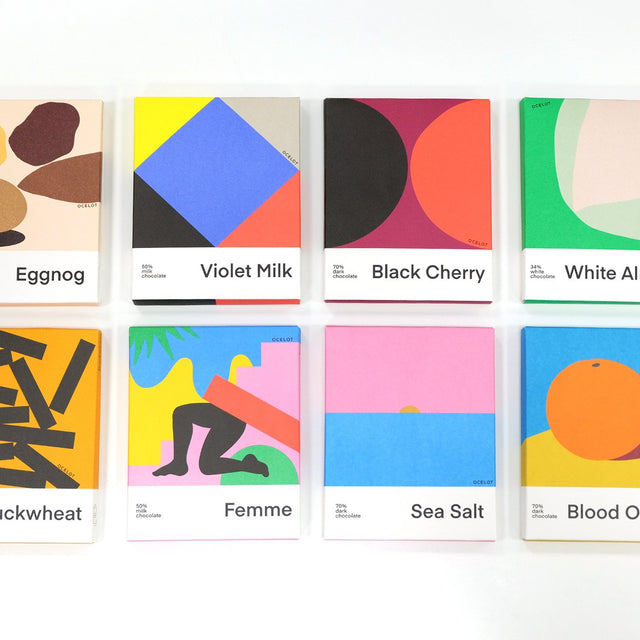 Ocelot Chocolate | Violet Milk
Artisan flavour meets artisan design
Ocelot chocolate is a small business, based in Edinburgh, Scotland, owned by Matt and Ish. Their story is similar to ours - in 2013 they started making chocolate in the back kitchen of their apartment and sold at local farmers markets. Seven years later they have a little factory and an amazing little team. Just like us!
We love their chocolate for their choice of highest quality ethical produce, ethical business practices. The outer packaging is made from FSC certified paper stock. The inner film is 100% home and industrial compostable. They've chosen to take a smaller profit margin in order to create the most delicious and most ethical product they can. Just like us!
They draw and design all of their packaging and artwork, it's a huge part of their business and they take great pride in coming up with designs that have a meaning behind the aesthetic. Just like us!
Obsessed with good chocolate, like a fine wine or a specialty cheese, is up there with the most special things in the world. It is an experience to savour, with flavour notes that come in waves and linger long after you finish. Just like ours!


Flavour includes (70g): 
Violet Milk
(50% cocoa content dark milk chocolate bar)
Creamy and smooth dark milk chocolate, gently lifted with a subtle infusion of organic violet.