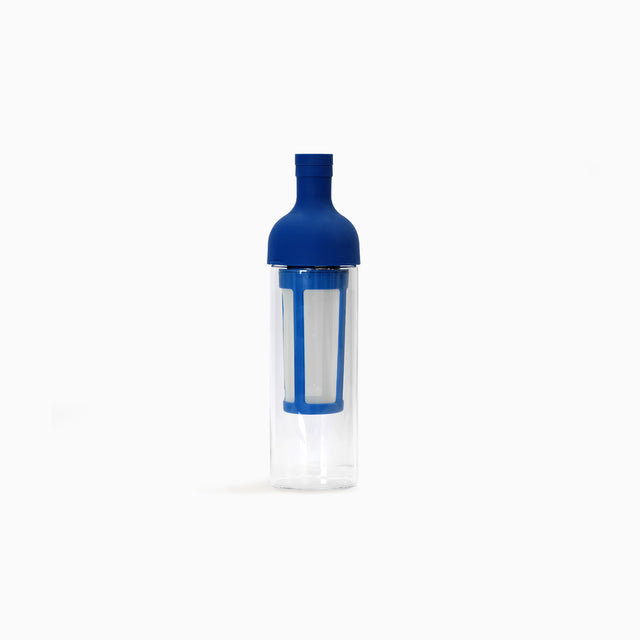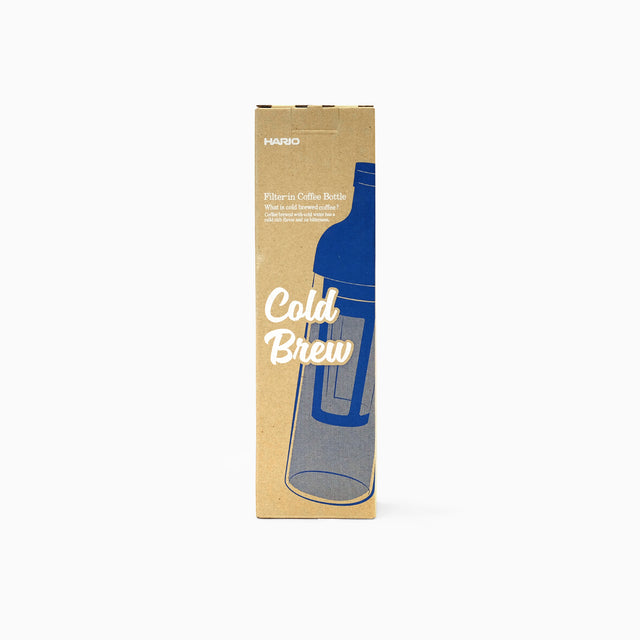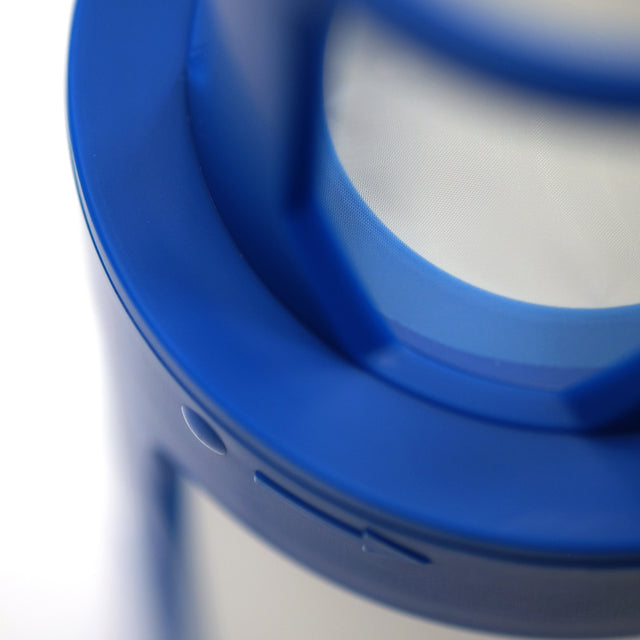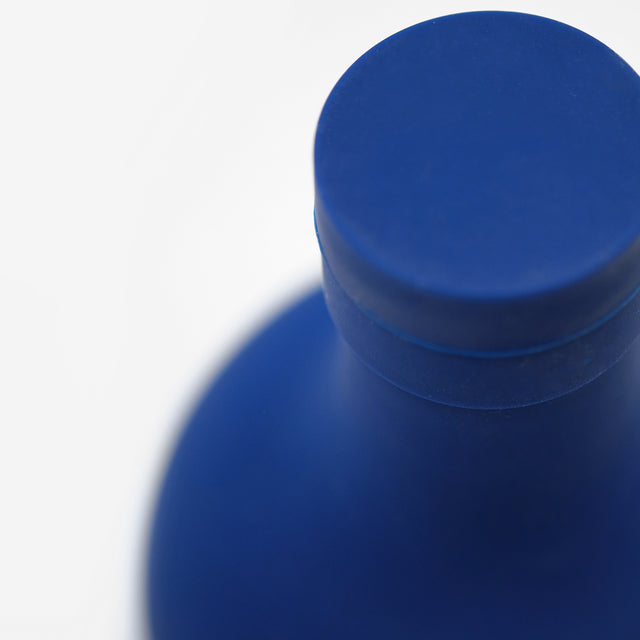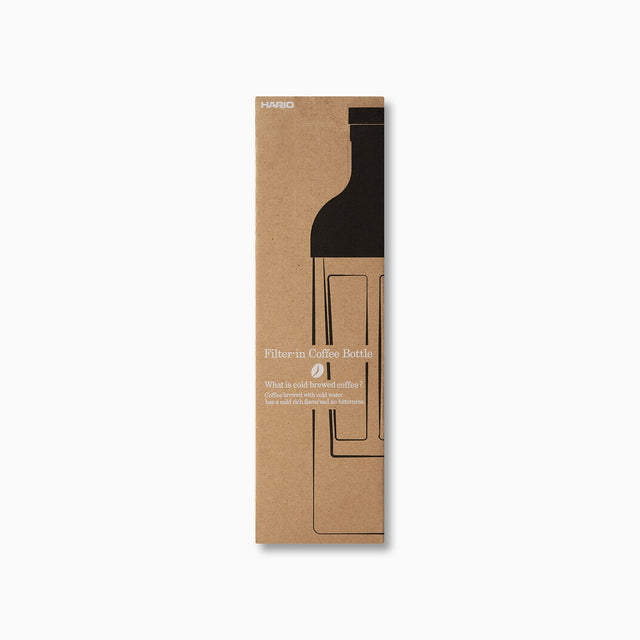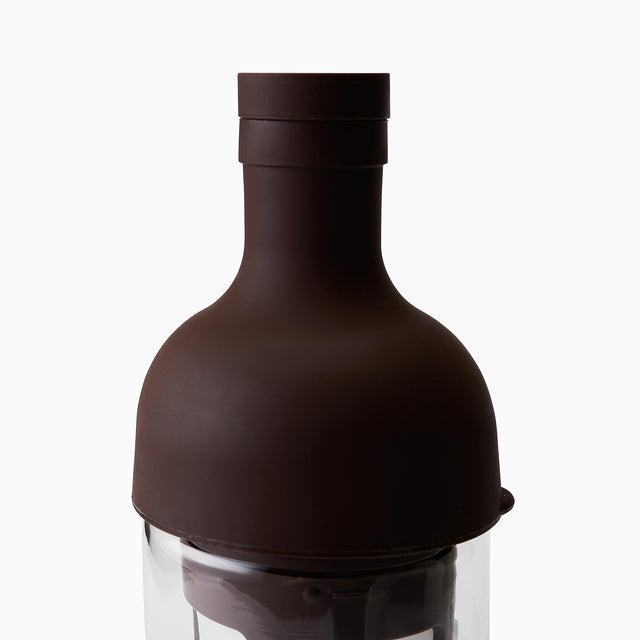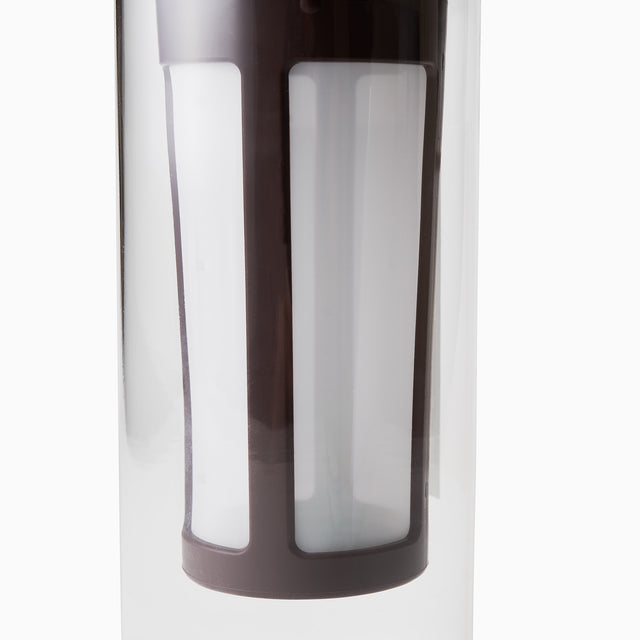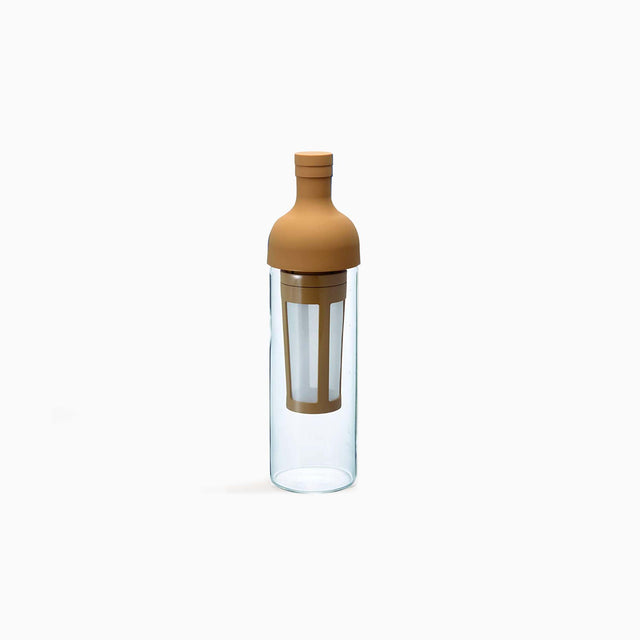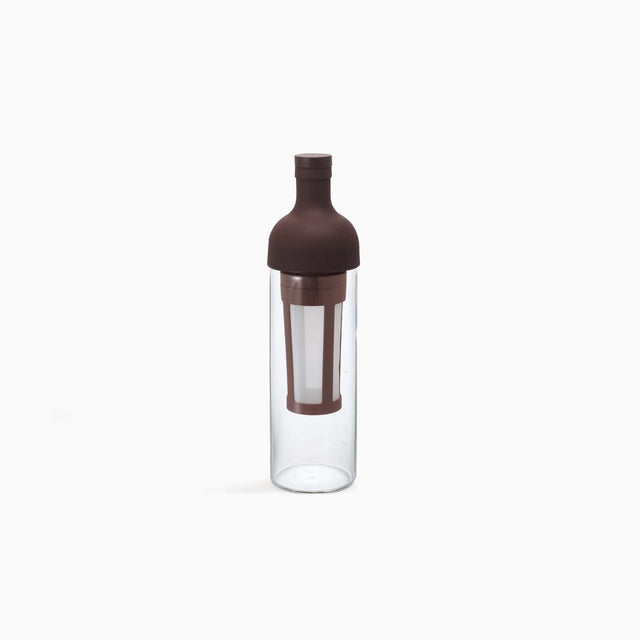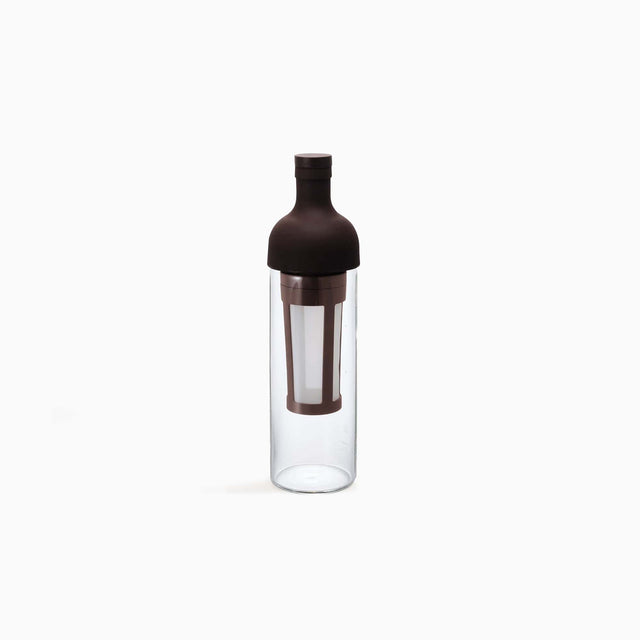 Designed in a wine bottle shape, just add ground coffee and water and your cold brew or iced coffee will be ready in 8-hours.
Put the coffee grounds in the strainer and replace the lid. Set the spout and pour small amounts of water inside. Once the water is poured, put the stopper on and gently shake the bottle to start the extraction. Refrigerate for approximately 8-hours to complete the cold brew, adjust time, ground grams or grind particle size to suit preference. 

Features

Specifications

Sealing silicone lid which seals entirely and allows for great spill-proof portability.
Low acidity and bitterness from the cold water immersion brewing.
Incredibly easy to use anywhere and any time!
Made with Hario's famous high borosilicate glass.
Size (mm)
W 87 x D 84 x H 300

Capacity
5 cups (650ml)

Material
Glass bowl: heat proof glass
Filter: polyester resin
Strainer: polypropylene removable bottle stout
Stopper: silicone rubber

Colour
Chocolate brown
Beige