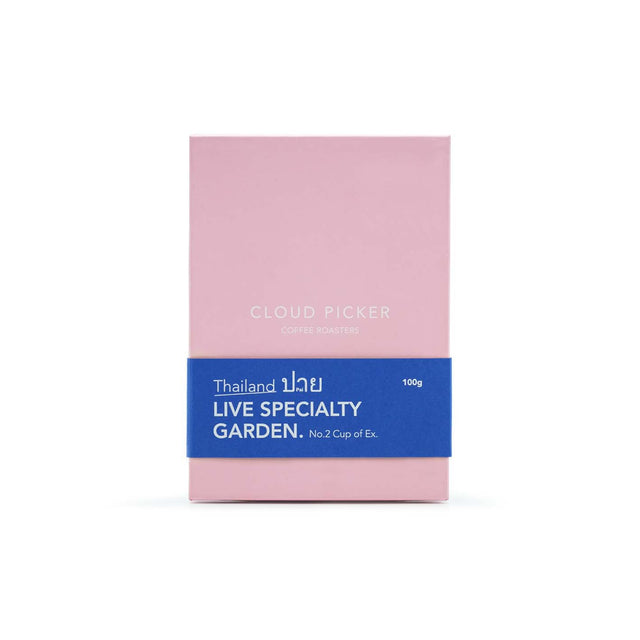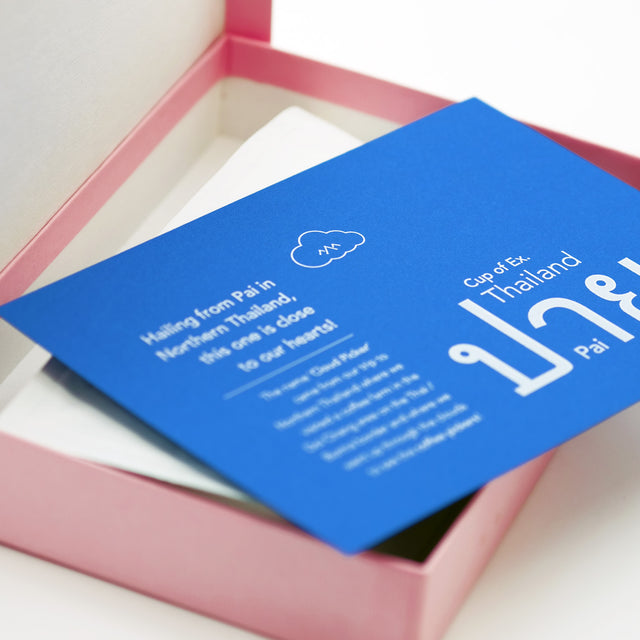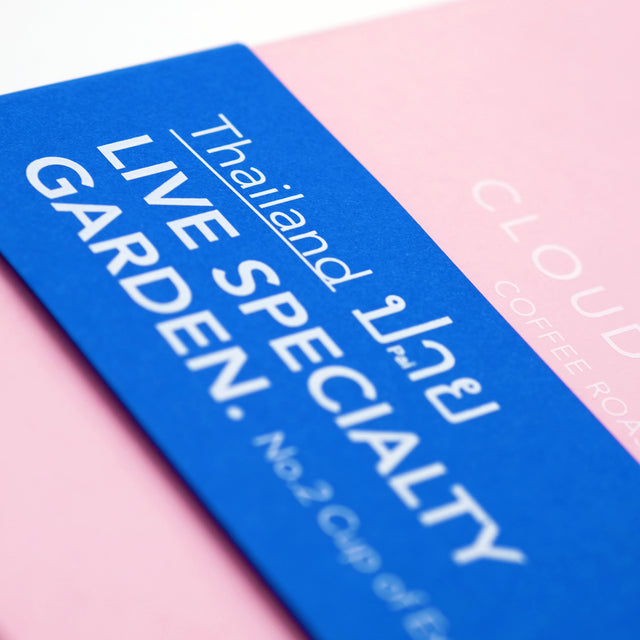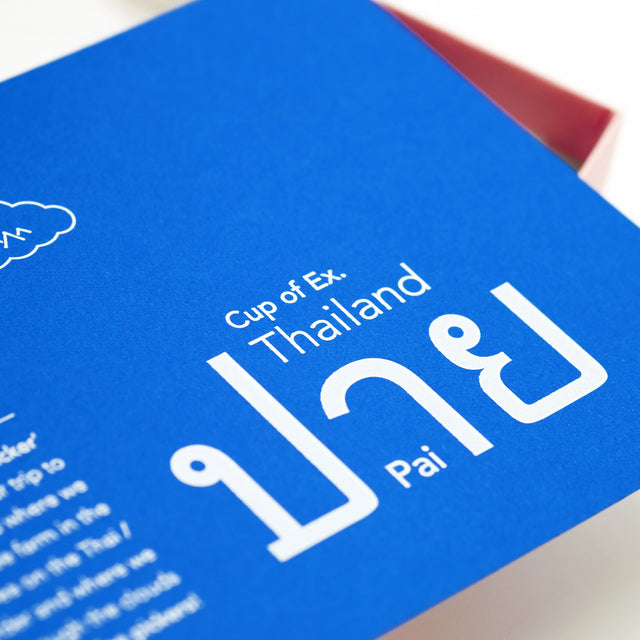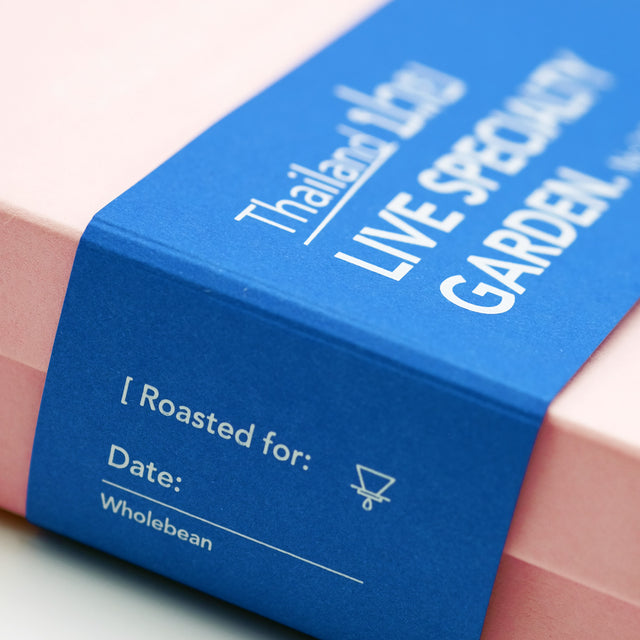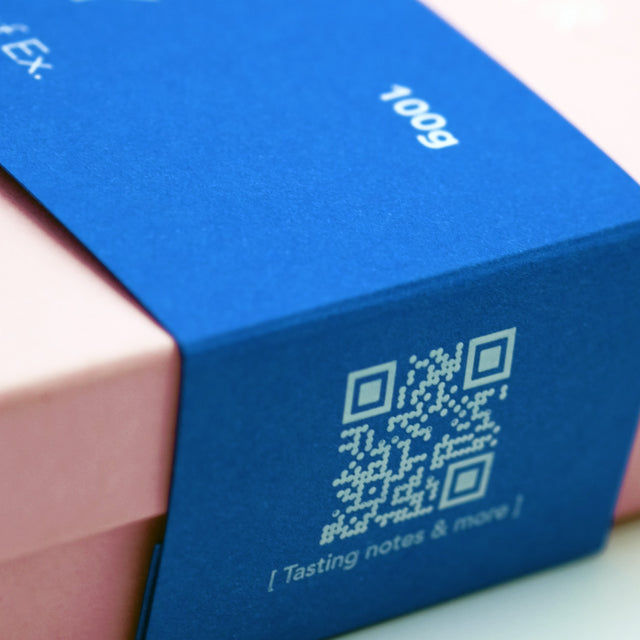 Thailand | Cup of Ex. (100g)
ORDER ON
WHATSAPP


No. 2 Cup of Ex. Live Specialty Garden
Region
| Doi Chang, Thailand
Altitude

 
| 1,530 MASL
Process
| Natural
Variety

 
| Bourbon

Recipe info at the bottom of the page
Hailing from Pai in northern Thailand, this one is close to our hearts. The name 'Cloud Picker' came from our trip to Northern Thailand where we visited a coffee farm in the Doi Chang area on the Thai / Burma border and where we went up through the clouds to see the coffee pickers!
Nestled near the Myanmar border, amidst Chiangmai's Huia Nam Dang National Park, thrives a coffee haven. Here, the hills are alive with thriving hill tribes and aromatic arabica beans. Sustainability reigns supreme – from organic practices to vibrant ecosystems, nature and coffee co-exist harmoniously.
Live Specialty Coffee Farm's Ms. Wararat Rattanathakhul is an innovative coffee force from Phuket. She saw the potential to enhance Thailand's specialty coffee prowess and received entries in the Thailand Cup of Excellence auctions. But it's more than beans; it's a sustainable journey. Ms. Rattanathakhul and her team nurtures a coffee-growing dream with Huia Nam Dang locals, producing high quality natural, anaerobic and honey processed beans. At 9 to 20 degrees Celsius, high-altitude magic unfolds, enriching every bean. This is coffee, community, and cool climates – a blend as invigorating as Thailand's vibrant spirit.
Enjoy!
Espresso Recipe
Dose 18g
Yield 38g
Brew Temp 92 degrees
Brew Time 30 secs
Tasting Notes
Aroma - Marzipan, Pineapple
Flavour - Mango, Lime, Blood Orange
Filter Recipe
Dose 12.5g
Yield 210g
Brew Temp 94 degrees
Brew Time 2.10 mins
Pour Guide
At 0 sec's, pour 30g bloom
At 30 sec's, pour to 90g
At 55 sec's, pour to 150g
At 80 sec's, pour to 210g
At 130 sec's, brew should finish 
Tasting Notes
Aroma - Banana, Vanilla, Seville Orange
When Hot - Blueberry Bakewell, Apricot Jam, Cacao Nibs
When Cooling - Blood Orange, Black Cherry, Maple Syrup
When Cool - Mango, Peach, Violet
Aftertaste - Cola Bottles, Mandarin