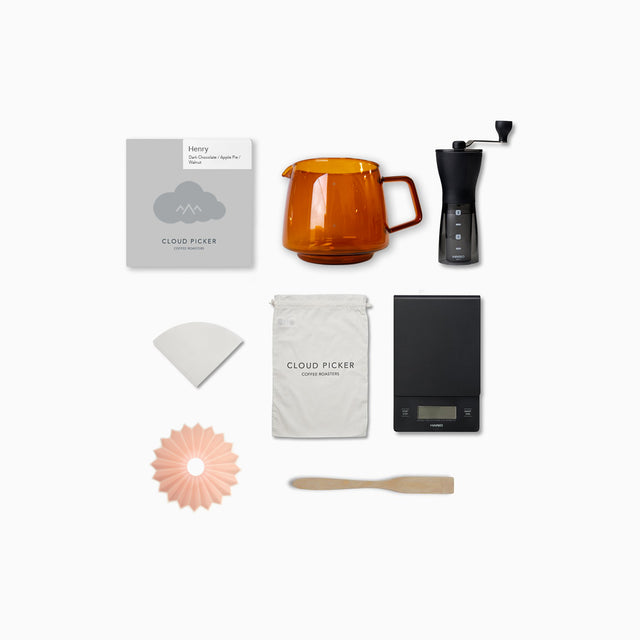 The Hario Origami Coffee Kit is front and centre of every home enthusiasts coffee cupboard. The technique and style allows the user to step back from the rush and panic of everyday life and just breathe.  
This pack includes everything you need to begin making cafe quality pour over coffees at home. 
This pack includes:                                                                                                                   
250g of Henry Blend
Origami Dripper
Origami Filter Papers
Kinto Sepia Jug 600ml
Cloud Picker Stirrer
Hario Mill Grinder
Small Cloud Picker Tote Bag
Be sure to check out our brew guides online!