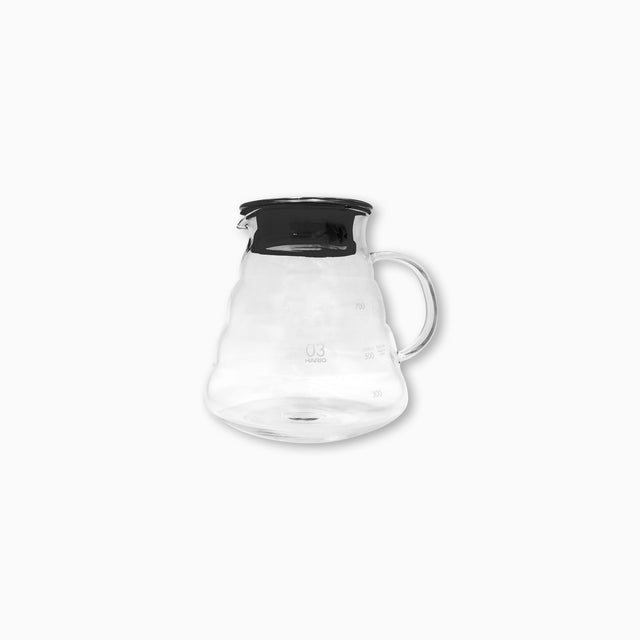 Hario V60 Range Server is a perfectly designed server for manual coffee brewing at home or in a cafe.
Made entirely of durable heat-resistant Japanese glass. 
It has been additionally equipped with a glass lid coated with silicone, which allows your ready infusion to remain hot for a long time. It is entirely compatible with all products in Hario V60 series.