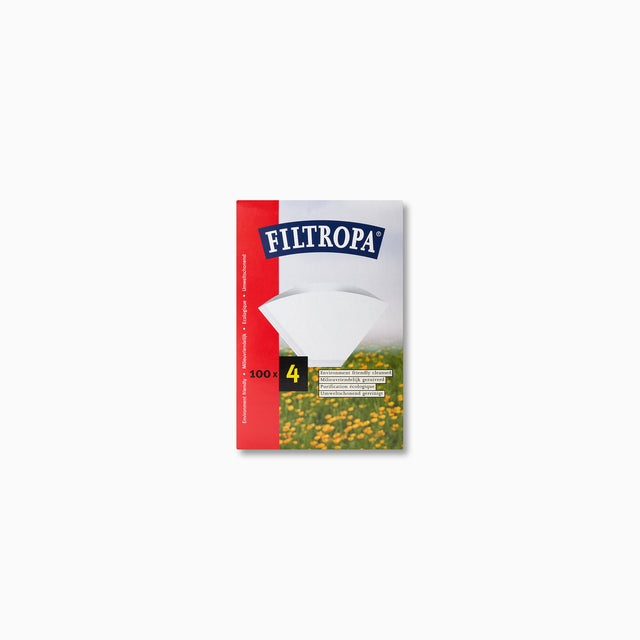 Filtropa Coffee filters are the best way to make a perfect cup of coffee, because they allow the coffee to be filtered at a proper rate.
Manufactured from special compound paper and are completely free of taste and smell. The white (bleached) filter bags are TCF (Total Chlorine Free) bleached. Maintaining its strength when wet, and as no other components are used this makes it 100% natural and illustrates the ecological aspect of Filtropa products.
Approved by the international Food and Drug Administration. Regular quality controls are performed by renowned institutions as ISEGA and TUV. Continuous contacts with their suppliers and customers to maintain quality is also carried out to assure the continuous high quality standard.


Micron Rating: +/- 20 Micron