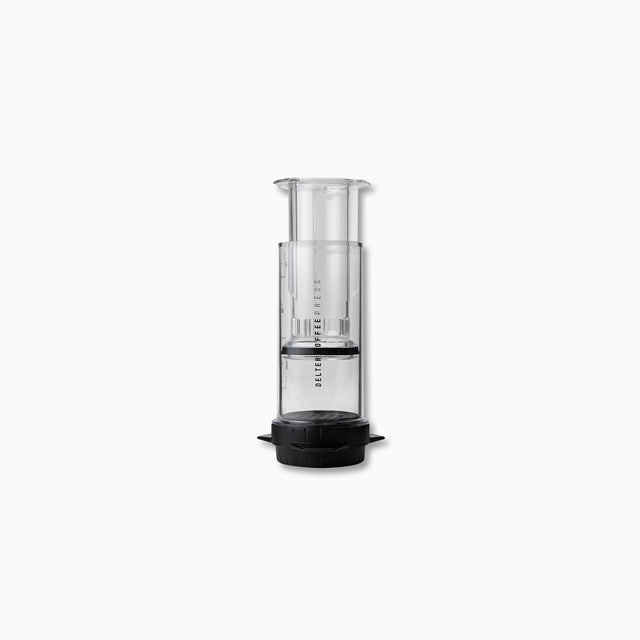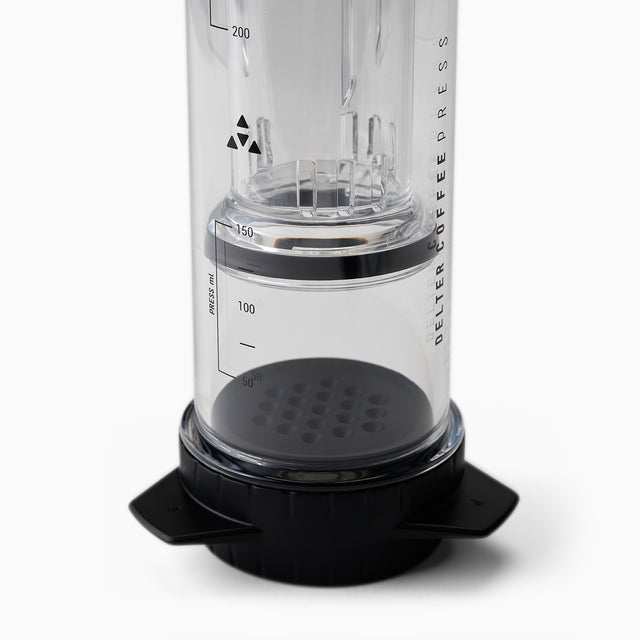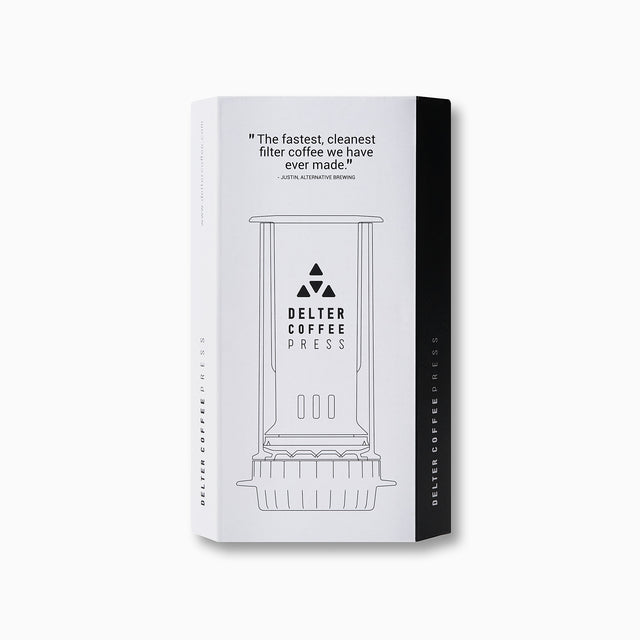 One of the newest products in coffee making.
From the similar design process as the Aeropress, the Delter Coffee Press' impressive functionality allows for a smooth and cleaner preparation.

Features

Specifications

Jet seal
Unique seal that prevents any unwanted agitation of the coffee bed during brewing. - Injection Brewing: The water and coffee are separate until you're ready to start brewing using injection brewing.


Simple to clean
All you need is a few minutes to wash with water.


Portable
Weighing less than 250g, the Delter is ideal for camping, plane, travel, office or home.


Pocketable:

Compact and portable for coffee anywhere.
200-220ml creation limit for single cup process.


Dimensions (mm)
100W x 100D x 170H

Care instructions
Hand wash

Care instructions
Hand wash

Materials
BPA-free plastic

Brewing capacity
400ml