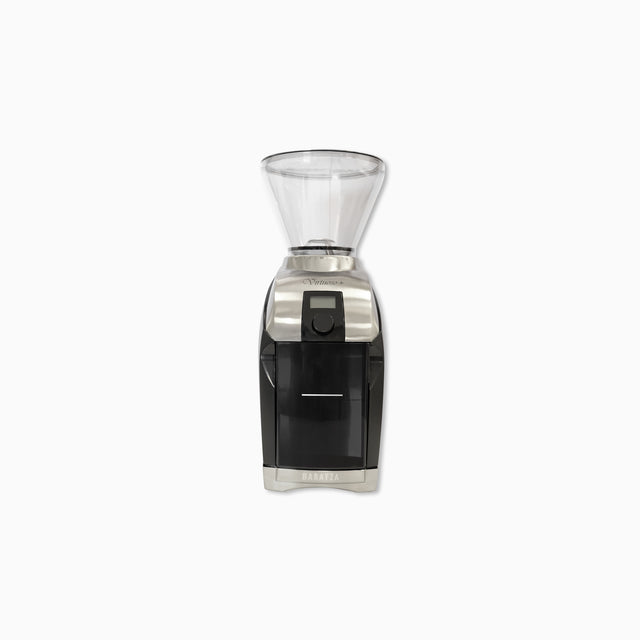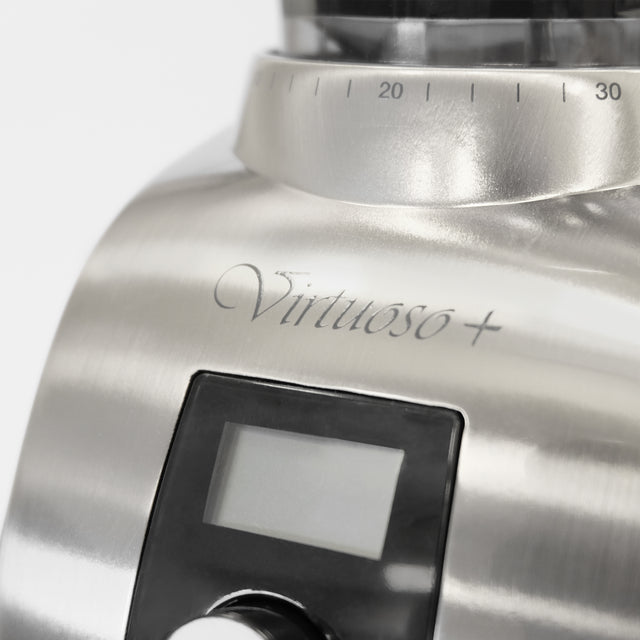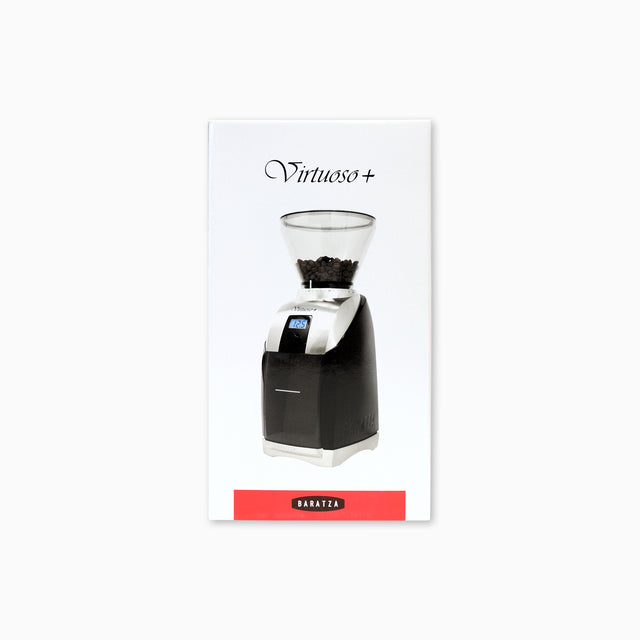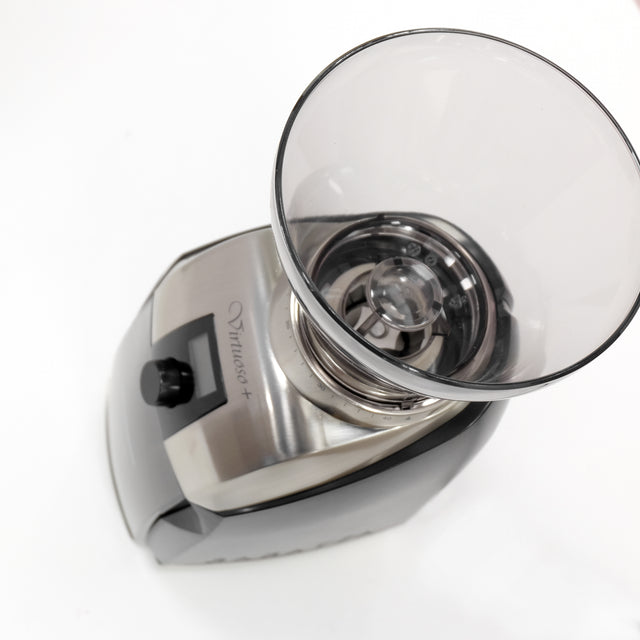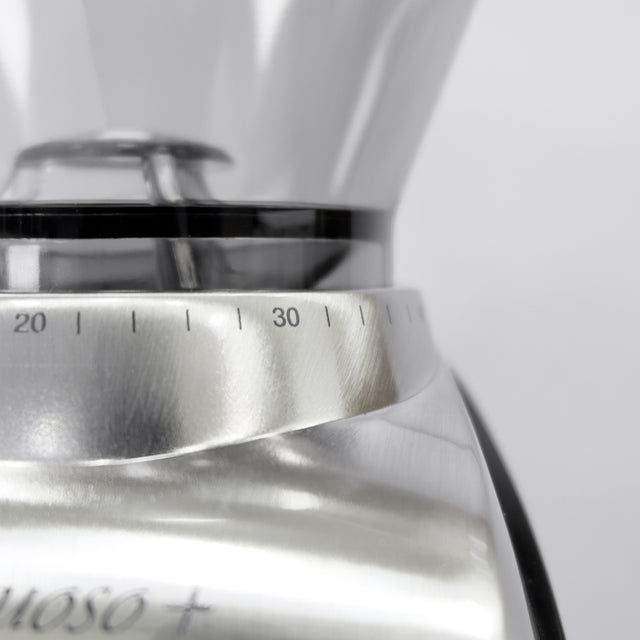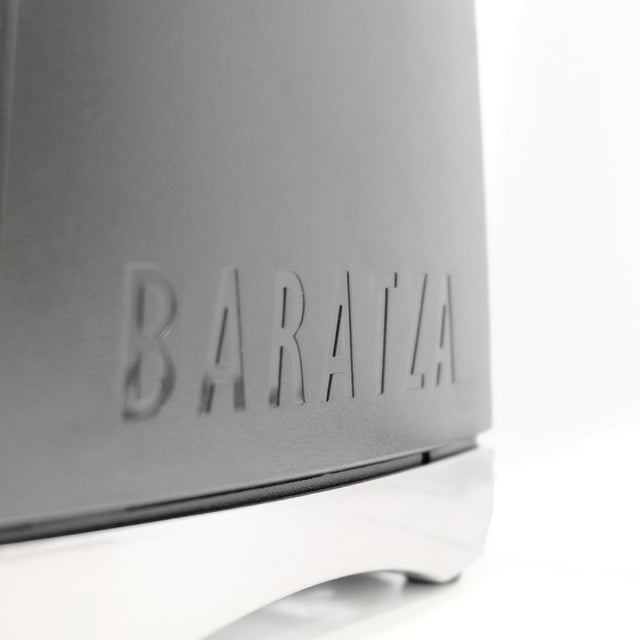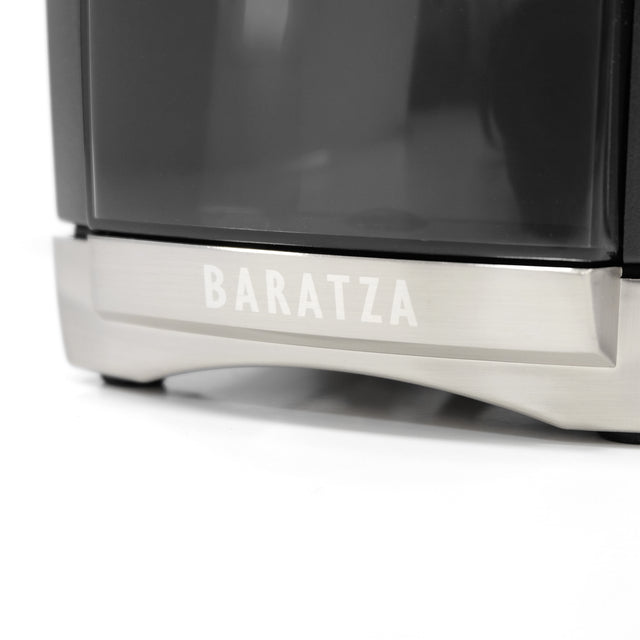 Baratza Virtuoso+ Grinder
Grind coffee at home, with more range than ever.
The Virtuoso+ delivers a clean, café quality taste to your cup thanks to a high performance conical burr set that produces uniform grind particles for balanced flavour notes. Find the perfect grind size with 40 individual settings for any method you feel in the mood to brew, from espresso to french press. Easily control and replicate the perfect grind amount for your brew with the help of a digital screen and an intuitive interface. The Virtuoso+ grinds fast, keep an eye on the grinding action through the clear grounds bin, backlit with LEDs. Fast forward your coffee journey with consistency and reliability while complimenting your coffee setup.  

Features

Specifications

Burrs
Manufactured in Europe, the Virtuoso's 40mm conical burrs grind coffee at 1.5 to 2.4g/sec. depending on the setting. But what really sets the Virtuoso+ burrs apart is that these burrs can do a very uniform grind, with a distinct lack of fines across its grinding range. So the Virtuoso+ burrs are exceptional for espresso, drip, manual brewing methods and french press. These conical burrs are durable and and will remain sharp for many years. The burrs have a precision mounting system to ensure a stable platform for accurate grinding.
Grind adjustment
Turn the hopper and with 40 settings you can quickly adjust from fine for espresso to coarse for french press. The grind range is from 200 to 1200 microns.
Brew methods
The Virtuoso+ is a great multi-purpose grinder for many styles of brewing from espresso, to drip, to french press.
Digital timer
The motor is controlled by a 40 second digital timer adjustable to the tenth of a second, that allows repeatable dosing.
Calibration
An innovative burr calibration system ensures that each grinder has the full range of each grind. If necessary, the grinders can be user calibrated.
Speed control
With unique speed control, the Virtuoso+ uses a combination of gear and electronic speed reduction to control the rotation of the burr to 550RPM. This slow speed reduces heat, noise and static generation in the grinder. It also ensures that the beans feed smoothly into the burrs. 

Burrs
40mm Steel M2

Grind range (Microns)
200-1400

Steps of adjustment
40

Speed of grind
1.5-2.4 g/sec

Standard bean hopper cap.
230g

Dimensions (mm)
120W x 160D x 350H

Weight
3.6kg
Unsure which Baratza model is for you? See Baratza's comparison chart here